Uber Self-Driving Cars Update: Company To File Permits To Get Vehicles On The Road In California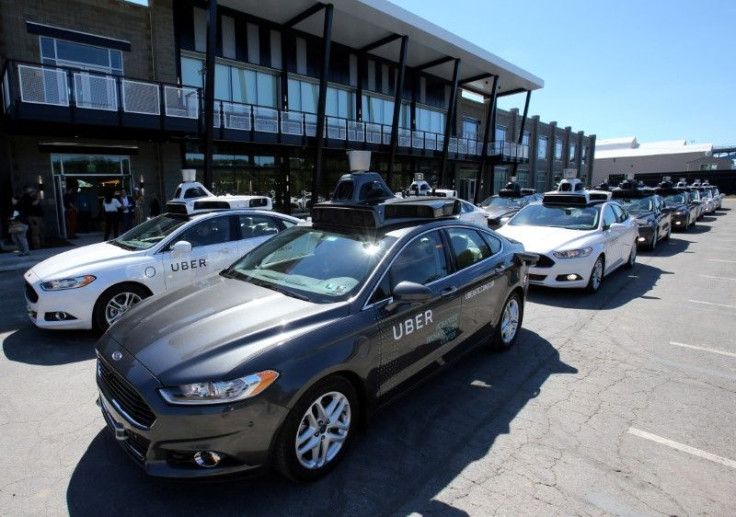 Uber's self-driving vehicles may be on the road in California sooner than expected. In December the company pulled its first self-driving cars off the roads in San Francisco after the Department of Motor Vehicles revoked the registrations of the cars. Uber had failed to obtain the proper permits needed for such vehicles, but the company now plans to get those permits and get their cars on the road again, according to Reuters.
In December, Uber argued that because their vehicles need an operator in the driver's seat and an engineer in the passenger seat, they aren't completely self-driving cars and therefor they shouldn't need to get the permit other companies with fully autonomous vehicles had obtained.
A spokeswoman for the California DMV confirmed that Uber had been in contact with its office to begin the process of acquiring the proper permits.
Currently two of Uber's self-driving vehicles are in use in San Francisco but being fully operated by a driver. The other vehicles are in Arizona where the company brought them after pulling them off the roads in late December, Arizona does not require permits for such vehicles.
Amidst this step forward for Uber, the company has been facing called from ride-sharing users to #DeleteUber following drivers who broke a taxi strike in New York City in January after President Trumps travel ban, allegations of sexual harassment and a neglectful human resources department, and a video surfacing of Uber CEO Travis Kalanick arguing with a driver.
© Copyright IBTimes 2023. All rights reserved.
FOLLOW MORE IBT NEWS ON THE BELOW CHANNELS