UC Berkeley invests $500,000 in expanding foreign language courses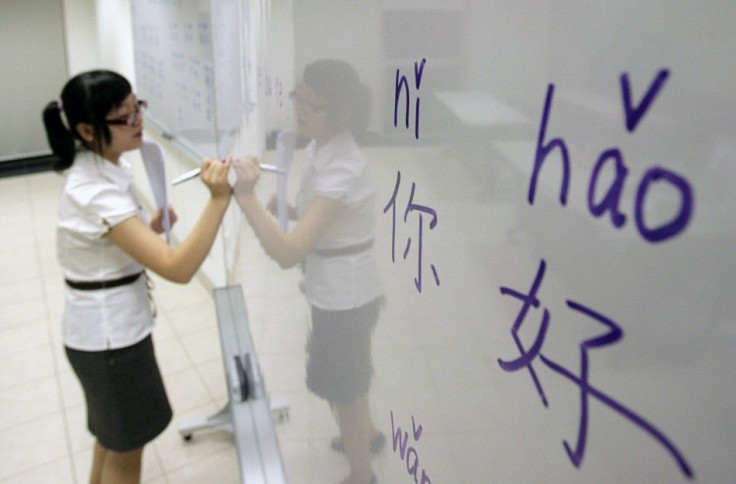 Campus leaders at the University of California, Berkeley have announced that students seeking to enroll in basic foreign language courses will have 30 additional offerings to choose from in academic year 2011-12, thanks to an infusion of over half a million dollars in foreign language education.
The funding is part of a $6.25 million drive on campus to ensure that despite budget cuts, certain undergraduate courses that are in high demand and are typically overenrolled may be sustained. This has been facilitated by the proceeds from undergraduate fee increases, as well as some part of the increasing out-of-state and international student enrollment, and is aimed to protect and enhance the quality of undergraduate instruction.
The Berkeley administration has, in the recent past, kept up efforts in the face of stiff budget restrictions to fund critically needed and widely demanded courses. The issue has been under study since Fall 2009 by the UC Berkeley Division of the Academic Senate and an administrative task force, which recently made the recommendations regarding expansion of foreign language courses to the chancellor and provost.
Enrollment trends, student demand for courses, and several others factors have been taken into account to determine the language programs which would receive funding as well as the amounts they would receive. These languages include Arabic, Chinese, French, German, Hindi, Italian, Japanese, Korean, Persian, Portuguese, Russian, Spanish, Tagalog and Vietnamese.
The campus has also committed additional support for African language instruction in conjunction with a Title VI grant awarded this year. The Berkeley Language Center, which provides language laboratories and equipment to students and instructors involved in the language programs, will receive funding, too.
Foreign language courses are considered to be critical to the personal and professional development of students and to their long-run success beyond campus, irrespective of the discipline in which they major. While many among the students opting for these courses would not actually major in these languages, the knowledge would stand them in good stead in an increasingly global workplace and society. Various reports and company hiring plans have already shown that those with bilingual skills could look forward to a definite and sharp edge in the job market.
© Copyright IBTimes 2022. All rights reserved.
FOLLOW MORE IBT NEWS ON THE BELOW CHANNELS