UFO Spotted In Mississippi: Video Shows 10 'Strange' Orbs In Night Sky
KEY POINTS
Eyewitnesses claimed they spotted a group of glowing orbs dancing in the night sky above Mississippi on Sunday night
They captured a video of the alleged UFO sighting
This comes after a former National Intelligence director said the Pentagon will release a detailed report on UFO sightings soon
Some residents of Southaven, Mississippi, think they may have spotted a UFO over the weekend.
David Howell of Mississippi recalled seeing a formation comprising several glowing orbs that appeared to be dancing in the night sky after he stepped out to get something from his car, which was parked at the corner of Bridgewater and Hackberry, on Sunday.
"Everything went through mind. Is this UFOs or aliens," Howell told local news outlet WREG-TV.
He said he quickly began filming the strange sighting and called his father, James Howell, to come out of the house and watch it. According to his father, there were at least 10 round glowing objects in the sky, and they had been too large to be mistaken for drones.
"One of them was a lot bigger than than the other nine. They were going north/northwest and they would change positions, you know," James told the outlet.
The UFO sighting occurred a few miles from the Memphis International Airport (MIA). WREG reached out to the airport tower to find a possible explanation for the phenomena the father and son witnessed Sunday but has not received a response. It is also unclear if drones were flying in the area at the time.
Southaven Police and the Desoto County Sheriff's Department also did not receive any other witness reports regarding the strange lights.
The time stamp on David's cell phone showed that the footage of the floating round lights was captured just a few minutes after 10 p.m. EDT.
"I can't believe nobody else got a video or called and said, hey, we see something. It's kind of strange," David said. "I just think the universe is so big why would God only make us? I don't know but that's my thought. I find it hard to believe we are alone."
Those interested in all things extraterrestrial can expect more UFO sightings to be revealed in the coming months.
John Ratcliffe, the former director of National Intelligence, said in a recent interview with Fox News that the Pentagon will be releasing a report that will detail "difficult to explain" UFO sightings. The government report is expected to be released on July 1.
Last year, the Pentagon also confirmed the authenticity of three videos captured by Air Force pilots showing unidentified aerial phenomenon.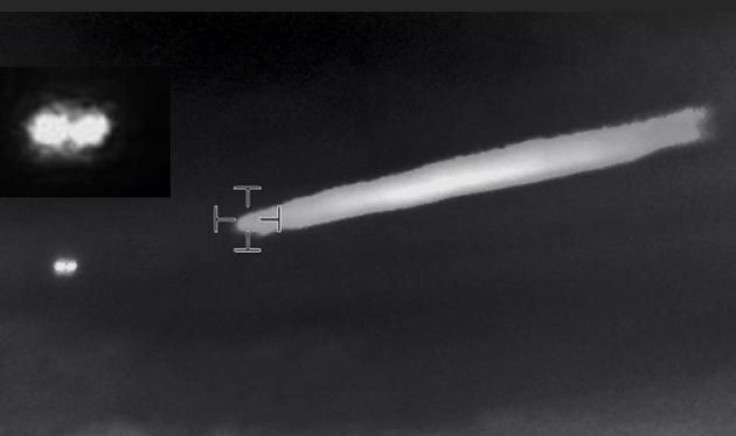 FOLLOW MORE IBT NEWS ON THE BELOW CHANNELS