Is 'Undercover Boss' Real Or Fake? A Closer Look Before 2020 Premiere
Since 2010, CBS' "Undercover Boss" has been a hit reality series featuring the CEOs of big companies donning disguises and working alongside some of their unsuspecting employees. However, while the show has its own share of heartwarming moments, some have begun to wonder just how real things are behind-the-scenes.
Like many other reality TV shows, the series has faced criticisms over the years where both fans and detractors have stated that parts of the show must be heavily produced and not real at all so as to add some drama on camera. However, while there may be some heavy vetting of the people featured on the show and not too many well-kept secrets at all times, the actual interactions between the CEOs and employees are completely real.
While admitting that they are heavily vetted and do have to go through rounds of interviews before being selected to appear on the show, several employees who were featured on the show have spoken up to state that they aren't making up their backstories, and their interactions with their bosses are true.
Megan Pustaver, who was given $75,000 by Retro Fitness CEO Eric Casaburi in a 203 episode after she shared her story about an abusive relationship and turning her life around at the gym, revealed in a Reddit AMA in 2017 that the most coaching she received was just to share basic info, but anything else that happened on the show was entirely genuine.
"The show is very real," she said at the time. "I had no script. The only thing they told me was show him how you work here and share a life-changing event."
CEOs have defended the show as well, stating that they also know it isn't fake.
"I found it to be pretty real," Vivint CEO Todd Pedersen said in 2016 of his 2015 appearance. "My responses, experiences with the employees, their background stories, etc.—all of that is authentic. I didn't know anything beforehand."
Still, some may still question just how authentic things are, especially when the CEO going undercover is potentially famous. The Season 9 premiere will feature the New Orleans location of Walk On's Bistreaux & Bar, which is co-owned by Brandon Landry and Drew Brees. Brees, a quarterback for the New Orleans Saints who was also the MVP for Super Bowl XLIV in 2010, will be going undercover during the episode.
Fans will have to see how his attempts at remaining hidden play out on the Season 10 premiere of "Undercover Boss," Wednesday, Jan. 8 at 8 p.m. EST on CBS.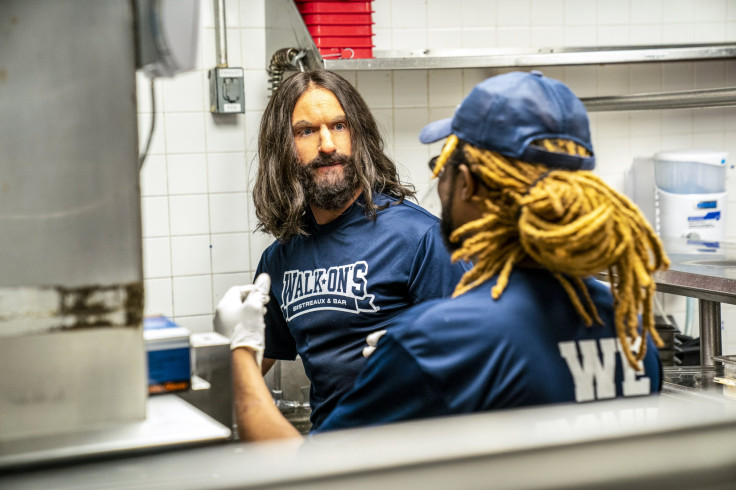 © Copyright IBTimes 2022. All rights reserved.
FOLLOW MORE IBT NEWS ON THE BELOW CHANNELS