United Airlines' Top Frequent Flyer Remains Loyal To Company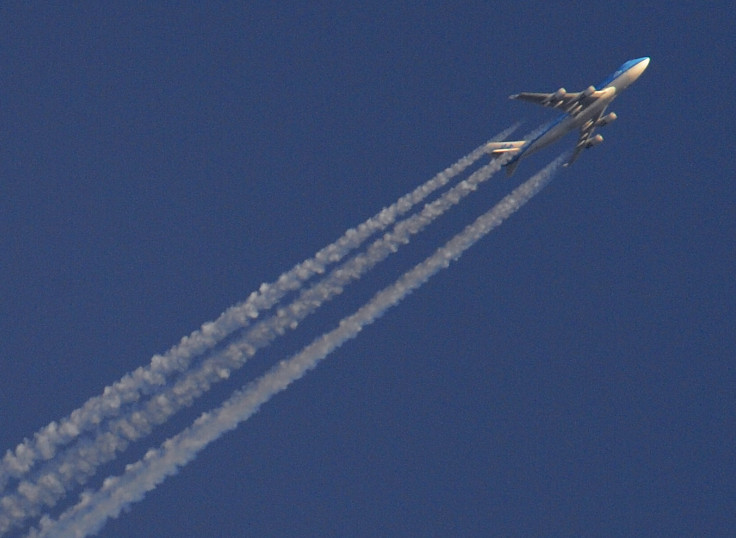 United Airlines' No. 1 flier—and fan—will reach an auspicious milestone next week.
Tom Stuker says he will reach his 18-million-miles mark next week with all the miles flown on United Airlines. Although Stuker does not condone the recent incident involving Dr. David Dao, the passenger who was violently ousted from a flight for refusing to de-plane earlier this month, he has no intention of severing his close relationship with the airline that he refers to as "like a second family."
Stuker is president of Stuker Training an Automotive Training Network based out of Bay City, Michigan, and serves as a dealership sales trainer and consultant. Having flown with United for almost 50 years, Stuker gained fame in 2012 when he flew over 13 million miles and completed 1 million miles in a calendar year—milestones that drew comparisons to George Clooney's frequent-flying character in the 2009 film "Up in the Air."
Stuker started flying more often in 1984 when he traveled extensively for work. He has flown over 300 times to Australia for work and for pleasure and tries to visit Hawaii "three-to-four times a year." After so many years of flying with United, he has not wavered in his staunch support of the company.
Read: What Will Happen To United Airlines? Expert Predictions On Earnings Conference Call
"I'm a big United loyalist, I consider them almost like a second family to me. So it was upsetting to see all of this negative press," Stuker told International Business Times in a phone interview Tuesday.
The infamous incident—captured in a 30-second video clip and posted on social media by a fellow passenger—prompted outrage after Dao was seen bloodied while being carried out by a security officer. Dao sustained injuries that included a concussion, lost teeth and a broken nose.
Stuker agreed that the treatment of Dao was unacceptable.
"It's terrible," he said of Dao's treatment. "I don't care what the situation is, it never, never, never should happen on any airline to any human being, whatsoever."
"It's going to make every airline ... reassess how they go about it," said Stuker about airlines' practice of bumping ticketed passengers from flights. United Airlines altered its policy over the weekend so that crewmembers would no longer be allowed to unseat passengers that had already boarded the plane.
Stuker has boarded over 9,000 flights with United. On all of those flights, he said he has never experienced anything close to what Dao had experienced and had never even lost a bag with the airline. While Stuker does fly first class, he frequently takes the same types of commuter flights around the country, similar to the one Dao was on.
Stuker did describe his own instance of being deplaned from a flight—he guesses somewhere around 30 years ago—with a different carrier.
"I personally have been in that situation that he was in. It was a different airline than United and I had an assigned seat. They came up to me and said, 'We're going to have to deplane you.' I had never heard of all of these rules of being taken off a plane. They explained it and said I was going to be on a flight in the next hour or so … I begrudgingly walked off the airplane without incident," Stuker said. He added that he received a reimbursement for the flight bump.
Read: Why United Airlines CEO Met With Chinese Diplomats After David Dao Incident
The million-miler veteran believes that it was the law enforcement involved in Dao's removal that should be held accountable. He described it as "a directive that came from over-zealous law enforcement." The three aviation police officers that removed Dao from the outbound flight in Chicago were placed on administrative leave, according to the New York Times.
Stuker feels that the initial statement from United Airlines CEO Oscar Munoz, whom Stuker has met three different times, was "misunderstood."
"I read Oscar's first statement and I think it was misinterpreted," Stuker said. He did later admit that "maybe it was not written in the best way."
Munoz released an initial statement that apologized for having to "re-accommodate" passengers as opposed to apologizing, directly, to the treatment of Dao.
"We are also reaching out to this passenger to talk directly to him and further address and resolve this situation," Munoz wrote. United was criticized for its initial statement and for mishandling its response in regards to Dao. It also described Dao as being "belligerent."
Another statement was released the next day. "No one should ever be mistreated this way," Munoz wrote in the revamped apology.
Stuker remembers his first flight with United—a high school trip in 1971. Nowadays, he uses United flights to spend time with his family.
"It's quality of life over quantity," he explained.
Indeed, Stuker takes every available opportunity to travel with his wife. He takes "six honeymoons a year" with his wife and always makes time to take separate trips with his sons.
So for the man who has traveled the world, where his favorite place to go?
"Home," Stuker said, and he will likely get there via United.
"As much as this should have never happened—and it's very unfortunate that it happened to anybody on any airline, especially my favorite airline—I see nothing but blue skies for United."
© Copyright IBTimes 2022. All rights reserved.
FOLLOW MORE IBT NEWS ON THE BELOW CHANNELS