United Continental May Buy 200 Jets From Boeing For $17 Billion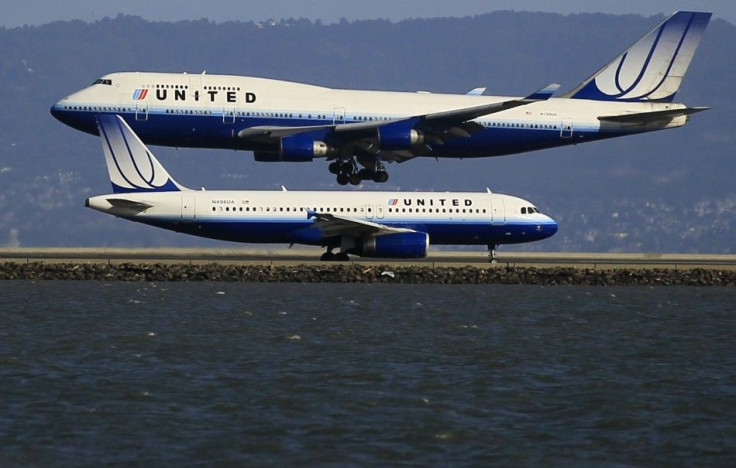 United Continental Holdings Inc. (NYSE:UAL), the parent company of the merged United Continental Airlines, is in talks with Boeing for the purchase of about 200 narrow-body jets, after ending discussions with Boeing's chief rival, Airbus. According to people familiar with the matter quoted by Bloomberg, United had been talking with both the U.S. and the European plane makers for months, discussing a large order to keep up with its rivals Delta and American, which have ordered hundreds of narrow-body airplanes in the last year.
The only narrow-body Boeing makes is the 737, which can carry up to 190 passengers and fly nonstop across the U.S. United may buy the current models, the 737-800 or 900ER series; the future 737MAX series, with more fuel-efficient engines; or a mix of the two.
An order for 200 of the 737-800 model would cost around $17 billion at the list prices published by Boeing, but airlines typically get discounts for large orders.
Continental bought Boeing jets exclusively for two decades, but the new airline resulting from the 2010 merger flies around 150 Airbus planes inherited from the pre-merger United.
An order for the 737MAX from United, the world's biggest airline, would be a boon for Boeing. The new-generation 737, due to enter service in 2017, has been selling much more slowly than its direct Airbus rival, the A320neo, which is slated to begin airline service in 2015. Boeing has sold so far around 450 of the 737MAX, while Airbus has booked 1,400 orders for its 320neo.
Delta Air Lines (NYSE:DAL) bought 100 Boeing 737-900ERs in August of last year. American Airlines made the biggest airplane order in U.S. history in July, when it committed to buy 460 jets split between Boeing and Airbus.
© Copyright IBTimes 2023. All rights reserved.