The United States After 9/11: How Many Major Terrorist Attacks Have There Been In America Since 2001?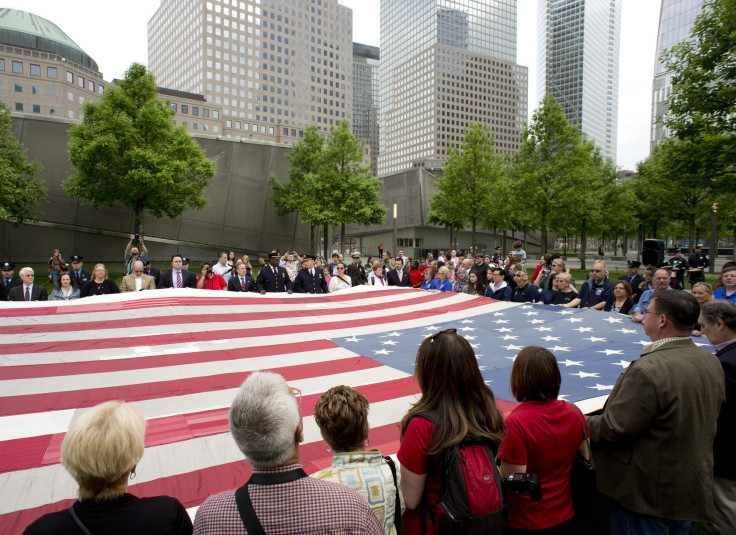 There is renewed attention on terrorism this weekend with the 15th anniversary of the 9/11 terrorist attacks. At a forum in Washington on Thursday, Tom Ridge, who led the Department of Homeland Security from 2003 to 2005, said the country "should just accept the inevitability" of future attacks.
Despite heightened security measures since the coordinated attacks by al-Qaeda on Sept. 11, 2001, there have been 37 terrorist acts on U.S. soil. While 14 of those terrorist acts did not have fatalities, there were 151 total deaths from 23 attacks, with nearly one-third of the total death count coming from the Orlando nightclub shooting in June.
But there is great ambiguity with the figures since what constitutes as "terrorism" is open to very broad interpretation. In 2000, the State Department said in a report that "No one definition of terrorism has gained universal acceptance."
Some of the 37 terrorist acts don't have a clear motive or can be attributed to hate crimes yet have been listed as a terrorist attack. For example, the Charleston church shooting in June 2015 that resulted in nine fatalities can, in some form, be considered an act of terrorism.
Here are the six deadliest attacks since 9/11 that most experts would likely define as an act of terrorism.
Anthrax Attacks (Sept. 18-Oct. 9, 2001) – 5 Deaths
Microbiologist Bruce Edwards Ivins was suspected of mailing deadly anthrax spores that killed five people after the 9/11 attacks. Letters were sent from New Jersey, with some targeting television and print media, as well as to two Democratic Senators: Tom Daschle of South Dakota and Patrick Leahy of Vermont
Ivins died of a suicide in 2008.
Beltway Sniper Attacks (Feb. 16, 2002-Oct. 24, 2002) – 17 Deaths
John Allen Muhammad and Lee Boyd Malvo, who was 17 years old at the time, went on a shooting spree that killed 10 in the Washington, D.C. area after previously killing seven. Muhammad was executed by lethal injection in 2009, while Malvo is serving a life sentence at the Red Onion State Prison in Virginia.
It may be difficult to classify this attack as terrorism since investigators found no terrorist ties or political motives, but the Virginia court described the killings as "pursuant to the direction or order" of terrorism.
Fort Hood Mass Shooting (Nov. 5, 2009) – 13 Deaths
Nidal Hasan, a U.S. Army major and psychiatrist, was sentenced to death in 2013 for killing 13 and wounding 32 in the worst mass murder at a U.S. military base. The Virginia-born Muslim had pledged his allegiance to the mujahideen, and said he wanted to die "a martyr."
A U.S. Army Criminal Investigation Command spokesman said there were no "links to terrorism, or any international or domestic extremist groups," but General Barry McCaffrey, former Connecticut senator Joe Lieberman, and many others called the shooting a terrorist attack.
Boston Marathon Bombing (April 15, 2013) – 3 Deaths
An estimated 264 were injured after two ethnic Chechen brothers, Dzhokhar Tsarnaev and Tamerlan Tsarnaev, set off pressure-cooker bombs during the most celebrated marathon in the nation. The brothers had a gun battle with police a few days after the bombing, with Tamerlan shot several times and later dying after Dzhokhar Tsarnaev dragged his body while fleeing in an SUV. Dzhokhar Tsarnaev was sentenced to death on May 15, 2015, and remains on death row.
Dzhokhar Tsarnaev said he and his brother were radicalized by Anwar al-Awlaki, an al-Qaeda preacher.
San Bernardino Attack (Dec. 2, 2015) – 14 Deaths
Syed Rizwan Farook, 28, and his wife Tashfeen Malik, 29, shot over 100 rounds during a training session and holiday event, killing 14 and wounding 22 in Southern California. The couple was reportedly inspired by Islamic terrorists but had no direct ties to them.
President Obama defined the shooting as a terrorist act.
Orlando Nightclub Shooting (June 12, 2016) – 49 Deaths
In the deadliest terrorist attack since 9/11, Omar Mateen, a 29-year-old security guard, killed 49 and wounded 53 at a gay nightclub. Mateen, who was born in New York, pledged allegiance to the leader of the Islamic State of Iraq and Syria (ISIS) and also mentioned the Boston Marathon bombers in a 9-1-1 call.
He was shot and killed by police on the day of the shooting.
FOR FREE to continue reading
✔️ Unlock the full content of International Business Times UK for free
offer available for a limited time only
✔️ Easily manage your Newsletters subscriptions and save your favourite articles
✔️ No payment method required
Already have an account? Log in
© Copyright IBTimes 2023. All rights reserved.