Unlikely Photo Found In Trump's Treasure Trove Of Top Secret Documents In Mar-A-Lago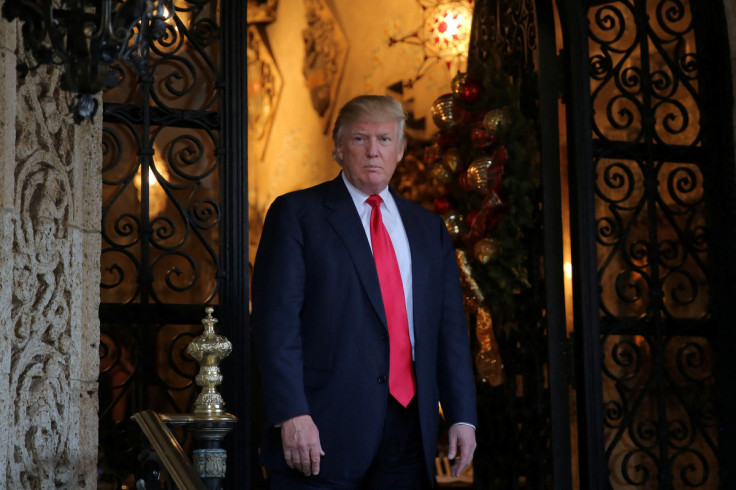 KEY POINTS
Federal authorities found a framed Time magazine featuring Donald Trump during the raid on his Florida home on Aug. 8
The March 4, 2019 cover featured Trump's Democratic rivals looking at him from the Oval Office's window
A photo released by the DOJ showed the framed cover beside documents that were labeled "TOP SECRET"
A framed Time magazine cover featuring former President Donald Trump was among the items present in a photo that federal authorities took during a raid on his Florida home nearly a month ago.
The gold-framed cover of the publication's March 4, 2019 issue was stored in a container with other similar frames in Trump's Mar-a-Lago home, a photo that was included in the Department of Justice's (DOJ) Tuesday filing to the United States District Court for the Southern District of Florida showed.
It featured 15 of Trump's Democratic rivals at the time, including President Joe Biden and Vice President Kamala Harris, looking at the then-head of state through the Oval Office's window with the words "Knock, Knock" superimposed, Business Insider reported.
Agents of the Federal Bureau of Investigation (FBI) took the photo in the "45 Office," Trump's personal office following his presidency, during an Aug. 8 raid on his residence, according to journalist Seth Hettena.
The framed cover was located right beside several documents sprawled on the floor, some of them labeled "TOP SECRET."
It was unclear if the framed Time cover was stored together with the documents.
The FBI found three classified documents inside desks in the 45 Office during the Mar-a-Lago raid.
Overall, the agency seized 33 boxes containing more than 100 classified records during the search, which was conducted on suspicion that Trump unlawfully withheld classified information from authorities.
In its 36-page court filing, the DOJ claimed that "efforts were likely taken" to obstruct the department's investigation into Trump's handling of government records.
A representative from Trump's post-presidential press office did not immediately respond to a request for comment from Business Insider.
People made jokes online upon seeing the photo that featured Trump's framed Time magazine cover.
"Absolute Karma that the FBI picture of all the classified docs found in Trump's desk shows a framed Time Magazine cover that says 'Knock knock' and has Joe Biden & Kamala Harris in it," one Twitter user wrote.
"Trump's meltdown is actually because they took the framed TIME magazine cover," lawyer and former FBI agent Asha Rangappa stated.
The former head of state had appeared on 35 Time magazine covers upon leaving office in January 2021, according to the publication.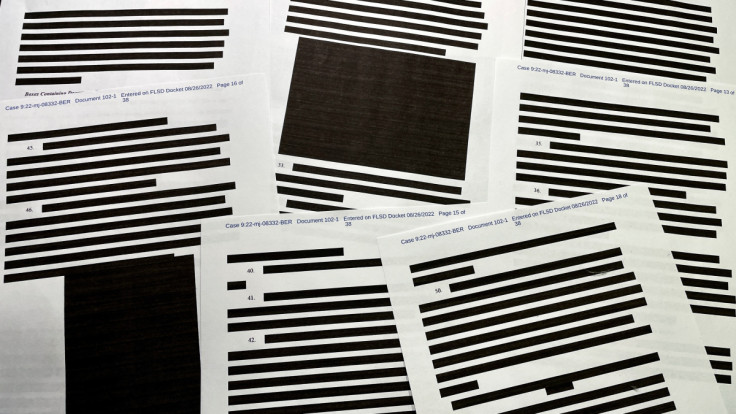 © Copyright IBTimes 2022. All rights reserved.
FOLLOW MORE IBT NEWS ON THE BELOW CHANNELS