'UnREAL' Season 1 Spoilers: EP Teases More Dramatic Moments In Episode 6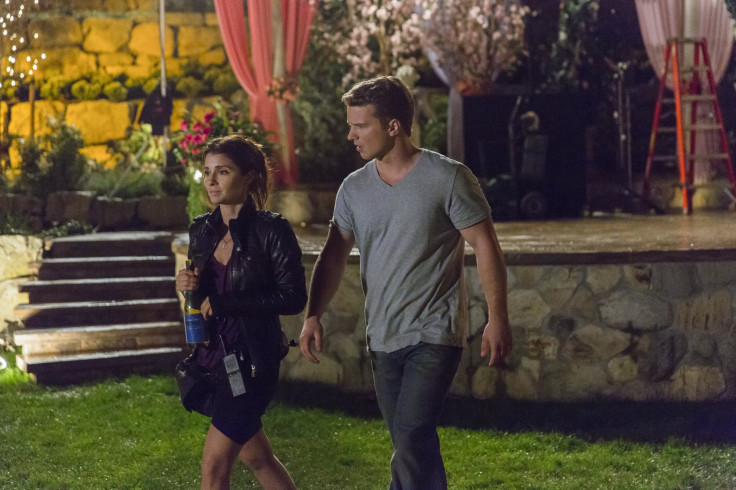 If you thought episode 4 of "UnREAL" was, well… unreal, just wait until you see what kind of steamy shenanigans episode 6 will have in store for fans. According Sarah Gertrude Shapiro, creator of the Lifetime drama (not to mention our new summer TV obsession), things are going to get even hotter in that specific installment of the dark comedy.
"Yes, there's another moment," Shapiro said, promising more jaw-dropping Season 1 scenes during an interview with E! Online. "It's coming, you'll see it."
But we wonder how that could even be possible. In the last installment of "UnREAL," titled "Wife," viewers watched with wide eyes as one of the creepiest sex scenes took place. In an attempt to save his family's vineyard, Adam (Freddie Stroma) teamed up with a pair of investors he met in St. Tropez. But the real estate duo's partnership came at a cost -- a seriously strange cost.
In exchange for their investment in the run-down vineyard (which was being repaired by "Everlasting" due to a contractual agreement), Adam had to have sex with the wife of Chet's (Craig Bierko) friend (who came for a visit on set), which he did with no hesitation. Anything for the greater good of the business, right?
Rachel (Shiri Appleby) accidentally witnessed the "show," after attempting to hunt down Adam when she learned he was gallivanting with Chet (nothing good can happen during an outing with Chet). Because Rachel's feelings for the "Everlasting" suitor have grown, which was caught on camera by Jeremy (Josh Kelly), she was more than displeased when Adam gleefully caught up with her the day after his business fling.
Rachel called Adam a prostitute for partaking in the deal. But he fired back at his producer with guns blazing. "At least Kelly enjoyed herself, which is more than I can say for the people you screw," he said with a sting.
Is it possible that "UnREAL" can top this moment? Stay tuned to find out when the hit Lifetime series airs on Mondays at 10 p.m. EDT.
© Copyright IBTimes 2023. All rights reserved.