Ursula K Le Guin Quotes: 'Earthsea' Trilogy Author Dies At 88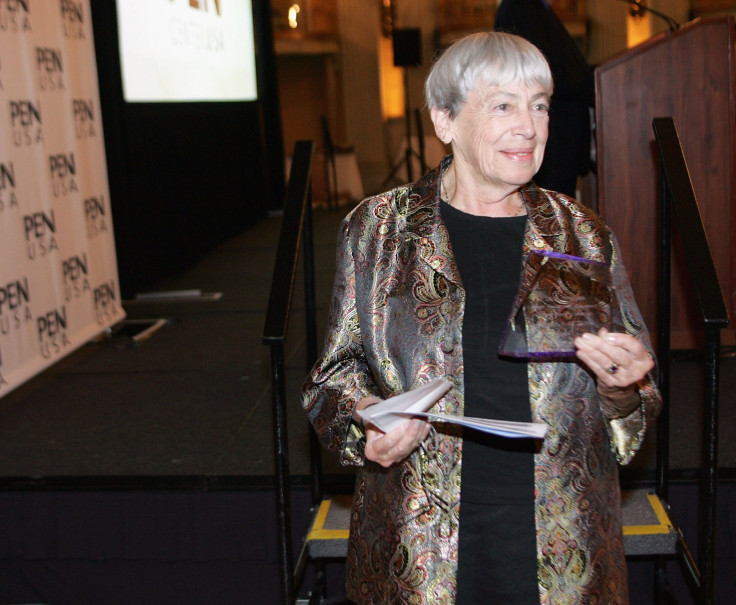 Ursula K. Le Guin, the award-winning author of some of the most popular science fiction and fantasy books, died Monday aged 88 at her home in Portland, Oregon. The news of her death was confirmed on her verified Twitter account, according to a brief family statement.
"The family of Ursula K. Le Guin is deeply saddened to announce her peaceful death yesterday afternoon," her family said in the statement.
Le Guin's son, Theo Downes Le Guin, told the New York Times that the author died after several months of poor health.
Guin was born in Berkeley, California, on Oct.21, 1929. Her first novel "Rocannon's World" was published in 1966. However, she gained fame three years later with her book "The Left Hand of Darkness" that bagged her the Hugo and Nebula awards — top science fiction prizes.
Guin was best known for the Earthsea series which was mainly focused on and written for young adults. She won a number of Nebula and Hugo science fiction and fantasy awards during her career spanning over 50 years.
On Tuesday night, tributes came pouring in on social media from authors and thinkers such as Guy Gavriel Kay, Neil Gaiman, and many more.
Here are some inspiring quotes and sayings from the famed author, collected from Brainyquote, Goodreads and A-Z quotes.
"We read books to find out who we are. What other people, real or imaginary, do and think and feel... is an essential guide to our understanding of what we ourselves are and may become."
"When you light a candle, you also cast a shadow."
"A writer is a person who cares what words mean, what they say, how they say it. Writers know words are their way towards truth and freedom, and so they use them with care, with thought, with fear, with delight. By using words well they strengthen their souls. Story-tellers and poets spend their lives learning that skill and art of using words well. And their words make the souls of their readers stronger, brighter, deeper."
"Reading is performance. The reader--the child under the blanket with a flashlight, the woman at the kitchen table, the man at the library desk--performs the work. The performance is silent. The readers hear the sounds of the words and the beat of the sentences only in their inner ear. Silent drummers on noiseless drums. An amazing performance in an amazing theater."
"All makers must leave room for the acts of the spirit. But they have to work hard and carefully, and wait patiently, to deserve them."
"The only thing that makes life possible is permanent, intolerable uncertainty; not knowing what comes next."
"It is above all by the imagination that we achieve perception and compassion and hope."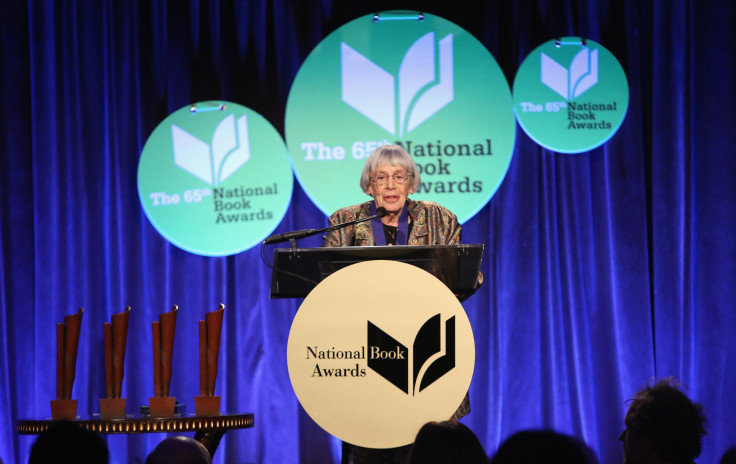 "The unread story is not a story; it is little black marks on wood pulp. The reader, reading it, makes it live: a live thing, a story."
"It is good to have an end to journey toward, but it is the journey that matters in the end."
"Belief is the wound that knowledge heals."
"People who deny the existence of dragons are often eaten by dragons. From within."
"There have been great societies that did not use the wheel, but there have been no societies that did not tell stories."
"Time has two aspects. There is the arrow, the running river, without which there is no change, no progress, or direction, or creation. And there is the circle or the cycle, without which there is chaos, a meaningless succession of instants, a world without clocks or seasons or promises."
"The creative adult is the child who has survived."
"The only questions that really matter are the ones you ask yourself."
© Copyright IBTimes 2023. All rights reserved.