US, Canada Jointly Investigate Possible Link Between Strawberries And Hepatitis A Outbreak
KEY POINTS
The joint investigation is looking into organic strawberries branded as FreshKampo and HEB
17 people have been infected in the U.S., while Canada has logged 10 cases
The CDC says Hepatitis A is 'very contagious'
The U.S. and Canada have joined hands in investigating a potential link between organic strawberries purchased in March and April to a recent Hepatitis A outbreak in the two countries. The U.S. Food and Drug Administration (FDA) said additional products may be included in its food watch list related to the outbreak as the probe continues.
In an announcement Saturday, the FDA said it is working with the U.S. Centers for Disease Control and Prevention (CDC), the Public Health Agency of Canada (PHAC), the Canadian Food Inspection Agency (CFIA), and state and local partners to investigate "a multistate outbreak of hepatitis A infections in the United States and Canada potentially linked to fresh organic strawberries branded as FreshKampo and HEB." The FDA added that the investigation is focused particularly on organic strawberries purchased between March 4 and April 25.
The FDA said consumers who bought FreshKampo and HEB fresh organic strawberries between the specified dates and then kept the strawberries in the freezer for later consumption "should not eat them."
According to the FDA, epidemiologic and traceback data indicated that organic strawberries sold by HEB and FreshKampo brands are likely to have caused illness in the recent Hepatitis A outbreak in California, Minnesota and Canada. "Illness onset dates range from March 28 – April 30, 2022," the FDA noted.
In the U.S., a total of 17 cases of Hepatitis A have been recorded, 15 of which were from California and one case each logged from North Dakota and Minnesota, The Hill reported. There have been 12 hospitalizations. The said cases were traced back to people who purchased the strawberry brands in question.
The FDA said additional products may be included in the list of food items to watch out for as the joint investigations continue. The agency is expected to make further announcements in the coming weeks.
The PHAC has also warned about imported fresh organic strawberries purchased between March 5 and March 9 "at Co-op stores in Alberta and Saskatchewan." The agency said consumers who purchased organic strawberries during the said dates and are unsure of where the strawberries came from should throw the food products out. In a statement, the PHAC said there have been 10 lab-confirmed cases of Hepatitis A in Saskatchewan and Alberta, with 6 and 4 cases logged respectively. Four of the patients were hospitalized.
The FDA said the following retailers sold the strawberry brands in question:
Walmart
Sprouts Farmers Market
HEB
Kroger
WinCo Foods
Trader's Joe
Aldi
Weis Markets
Safeway
The CDC says Hepatitis A "is very contagious," warning that people can get infected if they unknowingly ingest the virus "even in microscopic amounts." On the other hand, the illness is preventable through vaccination.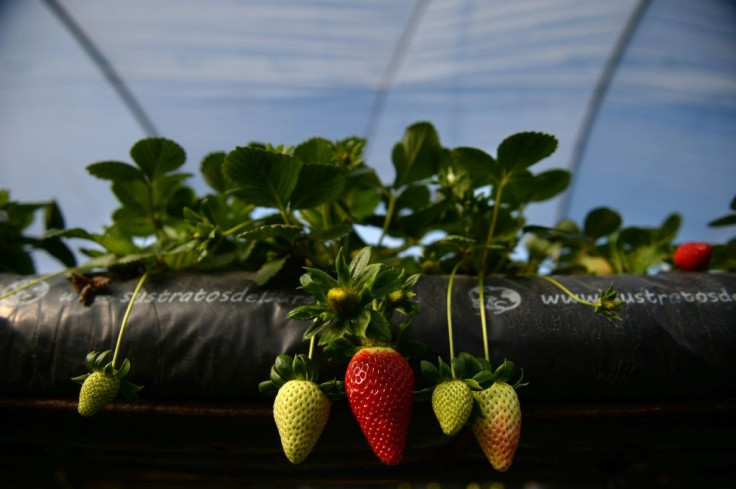 © Copyright IBTimes 2023. All rights reserved.