US Climate Policy Unduly Influenced By 'Hollywood Elites,' Republican Senator Charges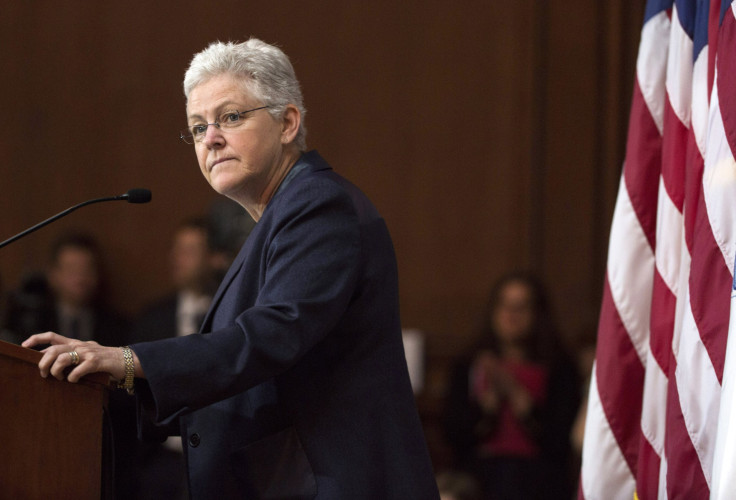 Senate Republicans barraged the head of the U.S. Environmental Protection Agency with concerns about its proposed climate change policies on Wednesday, questioning everything from the agency's legal authority to carry out administration policy to the outsized political influence of "Hollywood elites."
During an oversight hearing with EPA chief Gina McCarthy, the legislators criticized her June 2 plan to slash carbon emissions from existing power plants to 30 percent below 2005 levels, warning it could raise Americans' electricity bills and hamstring economic growth while decimating the U.S. coal industry.
Sen. John Barrasso, R-Wyo., took particular umbrage with what he called the influence of "Hollywood elites" and national environmental organizations in crafting the EPA power plant rules. He cited a July 6 New York Times article that said three experts from the Natural Resources Defense Council effectively drew the blueprint.
Barrasso said he would request documents from the EPA to examine the role of the "trio of high-powered Washington lobbyists" in writing the rules, which would require coal-reliant Wyoming to reduce its own emissions by 19 percent in the next decade and a half.
McCarthy said she did not allow the NRDC to "reach into the EPA" and write its climate change rules, as Barrasso contended. She responded that the agency went to "unprecedented" lengths to talk with state regulators, utility officials and the general public in hundreds of meetings.
"The EPA listened to every stakeholder," she told the Senate Environment and Public Works Committee. "This is the most respectful rule at the federal level that I have ever been involved in" when it comes to respecting states' rights.
Barrasso also expressed doubt that the rules could actually lead to meaningful reductions in global greenhouse gas emissions, given the voracious appetite for coal in industrializing nations like China and India – a criticism that even the EPA's supporters have raised. McCarthy defended the rules, saying that they will have a "significant impact on the tone and tenor on the global discussion" around climate change.
Barrasso argued that President Barack Obama's plan hinges on whether the president can use the U.S. policy to help negotiate an international treaty at the United Nations climate talks in Paris next year. The treaty would still need to be ratified by Congress before it could take effect.
"Can you guarantee success in Paris, and aren't these climate change policies all pain for the citizens of America and little gain globally?" Barrasso asked McCarthy. "Countries around the world are already abandoning anti-fossil fuel policies because of the need for cheap energy … Why aren't we following [their] lead?"
He cited Australia's Parliament, under a conservative coalition elected last year, which last week repealed a two-year-old tax on carbon dioxide emissions – the country's only legislated policy for reducing global warming pollution. Yet climate scientists say those very emissions are largely to blame for a decades-long drought there.
Sens. James Inhofe of oil-and-gas-rich Oklahoma and Roger Wicker of Mississippi separately questioned the EPA's legal authority to require individual states to reduce their power plant emissions. Republican lawmakers and some Democrats are vowing to challenge the proposal in court. Proponents say the EPA has clear authority under the Congress-approved Clean Air Act; the U.S. Supreme Court has affirmed that authority in three decisions, they point out.
Wicker also cited a publication by the Global Warming Petition Project, a document signed by nearly 32,000 American scientists that disputes the international scientific consensus that man-made greenhouse gas emissions are causing the Earth's atmosphere to warm, leading to potentially catastrophic changes in the climate. "The proposed limits on greenhouse gases would harm the environment," the senator said.
For their part, Senate Democrats, including committee Chairwoman Barbara Boxer of California, offered resounding support for McCarthy and the Obama administration's power plant proposal. Their questions at the hearing mainly sought reassurance that the rules would properly account for ambitious efforts already underway in some states. California, for instance, has its own cap-and-trade program, as do nine states in the Northeast under the Regional Greenhouse Gas Initiative.
McCarthy noted that the EPA's proposals are up for public comments through Oct. 16, during which time the agency will continue to meet with individual states to address their concerns about how to comply with the rules. She stressed that the plan affords states flexibility in deciding how they'll meet their respective emissions reduction targets. "It empowers states to chart their own customized path to meet those goals," she said.
© Copyright IBTimes 2023. All rights reserved.