US Coronavirus Cases Will Be 'Under Control' If People 'Wear A Mask', CDC Says
KEY POINTS
Studies are proving the case wearing face coverings indoors significantly reduces the prospect of being infected by the virus that causes COVID-19
Both the U.S. Centers for Disease Control and Prevention and the World Health Organization now recommend the use of face coverings indoors
CDC declared doing so will allow the U.S. to bring the pandemic under control in about eight weeks
The admission by the World Health Organization (WHO) on July 9 the virus that causes COVID-19 can be carried by minute respiratory aerosol liquid droplets lingering in the air is a strong argument for the mandatory use of face coverings, especially indoors.
Revising its previous position, WHO now admits "short-range aerosol transmission, particularly in specific indoor locations, such as crowded and inadequately ventilated spaces over a prolonged period of time with infected persons cannot be ruled out."
On Tuesday, the U.S. Centers for Disease Control and Prevention (CDC) joined WHO in strongly recommending people wear face coverings to slow the spread of SARS-CoV-2 (severe acute respiratory syndrome coronavirus 2), the virus that causes COVID-19.
"I think we're being very clear now ... Now's the time to wear a mask," said CDC Director Dr. Robert Redfield during an interview with Dr. Howard Bauchner, editor-in-chief of the Journal of the American Medical Association (JAMA).
"I think if we could get everybody to wear a mask right now I think in four, six, eight weeks we could bring this epidemic under control."
To back-up its new recommendation, CDC also released a new study saying state governors and leaders should consider requiring face coverings to quell the spread of SARS-CoV-2.
The CDC study contends that with the potential for presymptomatic and asymptomatic transmission of SARS-CoV-2, the "widespread adoption of policies requiring face coverings in public settings should be considered to reduce the impact and magnitude of additional waves of COVID-19."
The study illustrates the value of face covering by citing two Missouri hair stylists infected with SARS-CoV-2 that didn't transmit the virus to their clients because they wore masks all the time.
CDC shouldn't have that tough a time convincing most Americans to wear face coverings indoors because most of them already do. A poll from Pew Research Center conducted June 4 to 10 revealed 65% of U.S. adults saying they've personally worn a face mask in stores or other businesses all or most of the time in the past month. Fifteen percent of respondents said they did this some of the time. Only 9% of adults said they hardly ever or never wore masks indoors.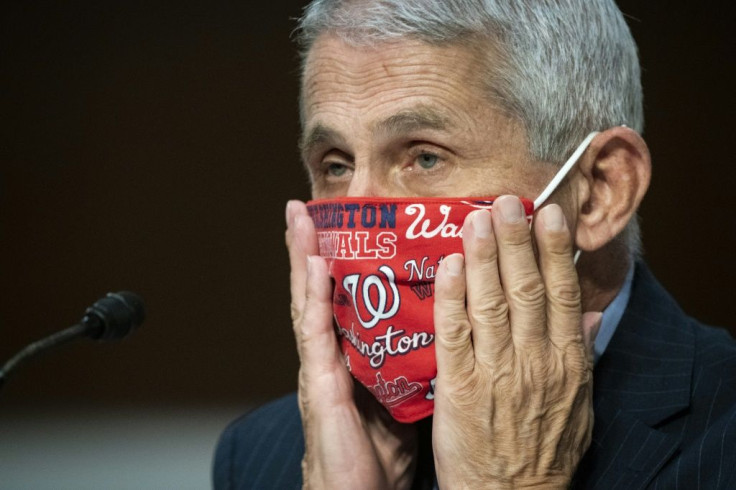 CDC will have to focus its efforts on Republicans, however. The Pew survey shows Democrats are more likely to wear a mask all or most of the time. The poll showed 76% of Democrats doing this compared to only 53% of Republicans.
WHO was apparently swayed by an open letter signed by 239 scientists from 32 countries, which presented evidence showing aerosols can infect people with SARS-CoV-2. The study was published July 5 in the journal Clinical Infectious Diseases.
The letter argued repeated COVID-19 outbreaks and clusters of infections in many countries confirm SARS-CoV-2 lingers in the air indoors and infects persons close by. It said WHO insists on an artificial distinction between tiny aerosols and larger droplets despite evidence proving infected people produce both types.
© Copyright IBTimes 2023. All rights reserved.
FOLLOW MORE IBT NEWS ON THE BELOW CHANNELS