US Decision to Withhold Military Aid Not Surprising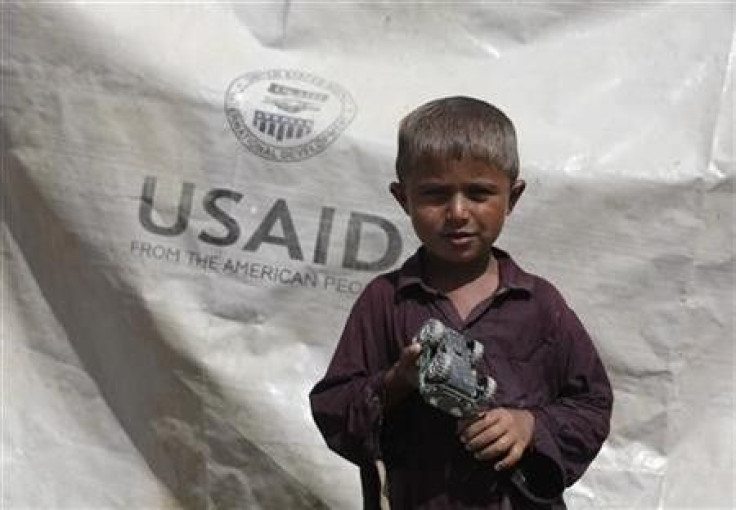 The recent decision of the United States to withhold $800 million military aid to Pakistan further embitters the already strained relations between the two countries and may put an end to the military cooperation between them.
White House Chief of Staff William Daley said Pakistani authorities have taken some steps that have given us reason to pause on some of the aid which we're giving to the military. The US Department of Defense said that Pakistan army had requested a significant cutback of U.S. military trainers and limited the ability of U.S. personnel to obtain visas.
Pakistan, once a major ally of the United States, received huge amounts of military aid to tide over conflicts or wars in its neighborhood. However, this alliance has always been strewn with obstacles and US- Pakistan relations have always been bittersweet. With US recent refusal of military aid to Pakistan, ties between them seemed to have hit rock bottom. However, resentment against the United States has been brewing over the past months especially in the wake of the Davis affair, where two Pakistani locals were killed by CIA contractor, Raymond Davis.
There has also been increasing rancor over drone strikes and presence of US security and intelligence in Pakistan. The turning point. however, was the killing of Osama bin Laden by US Navy Seals close to the Pakistani Military Academy in Abbottabad. Pakistan viewed it as an affront to their sovereignty.
According to Ashley J.Tellis of the Carnegie Endowment for International Peace, recent Pakistani actions like the arrest of US informants who supported the bin Laden mission, the compromise of operations targeting facilities that produce improvised explosive devices (IEDs), the reduction of Special Forces components training the Pakistani Frontier Corps, the sharply increased constraints on clandestine American counter terrorism operations inside Pakistan, the demanded diminution in the size and the status of the U.S. military assistance mission in Islamabad and the continued support of jihadi groups that continue to target US troops in Afghanistan, remain disconcerting.
End of an alliance?
US, which once considered Pakistan its biggest ally in its war against terror after the 9/11 attacks, continues to condemn Pakistan's military and intelligence's covert links to the Taliban. Last week Admiral Mike Mullen, the Joint Chief of Staff, alleged that Pakistan's military spy agency Inter-Services Intelligence (ISI) was involved in the murder of a Pakistani journalist who had uncovered evidence linking al-Qaeda with the country's navy. This attracted strong public reaction in Pakistan and was rejected by Pakistan's powerful military establishment, including the tight-lipped ISI.
This is not the first time that US has withheld aid to Pakistan. During the Indo-Pakistan war of 1965, US did not provide any military assistance to Pakistan even though it was obliged to do so under a 1959 agreement of cooperation. US also suspended all economic assistance to Pakistan in April 1979 over concerns about Pakistan's nuclear programs. It also imposed full scale sanctions during the 1990's because of Pakistan's suspected ties with the Taliban. However, relations reached a good high after the 2001 terrorist attacks whereupon Pakistan rendered full support to US in tracking down the Taliban. It arrested over 500 al-Qaeda members and handed them over to the United States. And US compensated by providing a huge sum as aid.
However, the recent decision to withhold aid to Pakistan may symbolize an end to the turbulent and bittersweet affair between US and Pakistan. According to a report in the Saratogian, Hasan-Askari Rizvi, a Pakistani political and defense analyst, sees this decision as detrimental to both sides -- as US would lose Pakistani military support and that it would make it harder for US to push Taliban into peace talks.
© Copyright IBTimes 2023. All rights reserved.