US Lawmakers Call For Investigation Into Digital Asset Firm Prometheum's Alleged Ties With China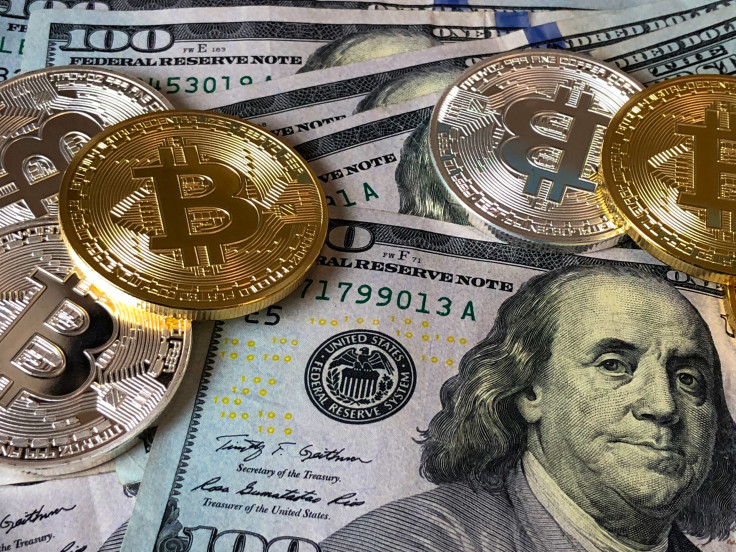 KEY POINTS
Prometheum received a special approval from the SEC a few months ago
Its co-founder Kaplan said last month the firm had severed its ties with a CCP-backed company in 2019
U.S. lawmakers, however, argued Prometheum's SEC filings revealed it still worked with the CCP-linked company in 2021
Six U.S. lawmakers have urged the Securities and Exchange Commission (SEC) to conduct an investigation into digital asset firm Prometheum's alleged ties with Beijing after claiming its founders lied about not working with companies backed by China's ruling party, the Chinese Communist Party (CCP).
"We write to express concern that Prometheum, Inc. (Prometheum) may have provided false testimony to Congress or violated U.S. securities laws," the Congressmen, including Senator Tommy Tuberville and five Congressmen, alleged in a new letter addressed to US Department of Justice (DOJ) Attorney General Merrick Garland and SEC chairman Gary Gensler.
"Prometheum's largest outside investors are China-based entities - Shanghai Wanxiang Blockchain, Inc. (Wanxiang) and its subsidiary HashKey Digital Asset Group, Ltd. (HashKey) - with ties to the Chinese Communist Party (CCP) that were outlined in a congressional oversight letter sent to the SEC and FINRA on June 5. These ties are deeply concerning to each of us and to many of our colleagues in Congress," the lawmakers said in the letter.
The Congressmen argued that the testimony of Prometheum co-founder Aaron Kaplan during last month's Congressional hearing may have been false.
At the time, the executive disclosed the digital asset firm decided in December 2019 it will not develop its blockchain trading technology after realizing that "Prometheum started to independently develop its own platform."
However, Prometheum's SEC filings revealed it continued working with Wanxiang in terms of coding its blockchain technology until October 2021.
"If Prometheum began developing its own technology platform totally independent of its China-based, CCP-tied partners in December 2019 as Mr. Kaplan attempted to lead Congress to believe in his congressional testimony, why was this not made clear in Prometheum's SEC filings? Why would Prometheum continue to assert in SEC filings through 2020 and well into 2021 that it was continuing development efforts with its partners Wanxiang and HashKey," the lawmakers argued.
Like other Republicans lawmakers, Tuberville has campaigned against China-linked companies. He introduced a bill last month banning Chinese entities from purchasing stakes in cryptocurrency firms in the U.S.
In response to the new letter penned by U.S. lawmakers, Prometheus said that concerns over its ties with China were "dated and incorrect" and noted it "will not be derailed by partisan and specious allegations."
Last month, Prometheum said it has "severed all intellectual property and technology ties to Wanxiang, giving it and its affiliates no access to any information that could expose the U.S. or its citizens to risk."
© Copyright IBTimes 2023. All rights reserved.