US May Soon Require COVID-19 Boosters As Delta Variant Drives Sharp Uptick In Cases
After initially stating it was too soon to think about approving booster COVID-19 shots, the U.S. government and the Centers for Disease Control and Prevention seem to be changing their tune, largely in part due to fears about how effective the shots may be against the Delta Variant.
The New York Times reports that a growing consensus has formed within the Biden administration that suggests at least some Americans who received the Pfizer vaccine will need a booster shot, with research continuing to suggest that the vaccine is less effective against the virus after about six months, meaning those who are 65 and older or who have compromised immune systems may need to prepare for an additional dose.
This comes just weeks after Pfizer said it would soon seek emergency authorization approval to develop a booster shot, but had concerns shot down by both the FDA and CDC, who said boosters weren't needed yet. Pfizer stated at the time that its global study into clinical trial participants shows less effectiveness against symptomatic infection between four and six months after the second dose, with rates of protection dropping from 95% to 84%.
The change of heart is likely due to new information coming out of Israel as well, where researchers estimated that the Pfizer show could go down to 39% effectiveness against preventing infection, though it was still more than 90% effective in preventing severe disease. That information is particularly alarming in the United States where the Delta Variant has now become the dominant strain, spiking cases and deaths again in all 50 states—predominately amongst the unvaccinated.
The U.S., which is now ranking behind other countries when it comes to the percentage of people who have been fully vaccinated against COVID-19, has seen an uptick in cases, with CNBC reporting an average of 43,700 new cases per day over the last week, a 65% jump over the week prior and nearly three times as high an amount as the level two weeks ago. New models don't show the variant reaching a peak until October, meaning numbers could continue to climb at a high rate.
The states reporting the highest daily average of new cases per capita over the past week were Louisiana, Arkansas, Missouri, Florida and Nevada, all of which registered counts that were at least double the rate for the rest of the U.S.
Florida, in particular, has seen significant jumps in hospitalizations and cases, the Associated Press reports. 5,300 Floridians have been hospitalized with COVID-19, a 65% jump over the previous week, and 95% of those hospitalized are not vaccinated.
Unsurprisingly, the states with the highest rates are among the ones which either rolled restrictions back earlier or which have some of the lowest vaccination rates. According to data from the New York Times, Louisiana is only ahead of Mississippi with vaccination rates, with 51.1% of adults 12 and up receiving at least one shot and only 46.4% reported as being fully vaccinated. Arkansas also ranks among the lower performance states, with 55.5& having one shot and 44.8% being fully vaccinated.
While Missouri, Florida and Nevada all rank much higher, with each having more than 50% of their residents fully vaccinated, they still fall far below several other states, with Vermont, Massachusetts, Connecticut, Maine, Rhode Island and Maryland all reporting more than 70% of residents as fully vaccinated, while New Jersey, Washington, New Mexico, New York, New Hampshire, Oregon and Minnesota report more than 65% of residents as fully vaccinated. Not far behind with at least 60% of residents fully vaccinated are Hawaii, Pennsylvania, California, Washington D.C., Virginia, Delaware, Colorado, Wisconsin, Nebraska and Iowa.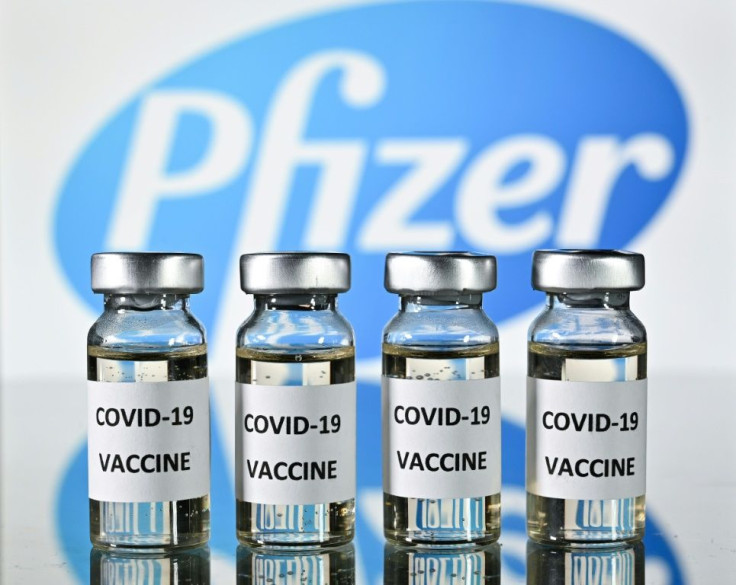 © Copyright IBTimes 2023. All rights reserved.
FOLLOW MORE IBT NEWS ON THE BELOW CHANNELS