US New Auto Sales 2013: Year Closes As Expected, But December Disappoints; Ford Sales Topped 10% In 2013 While Chrysler, Nissan Hit 9%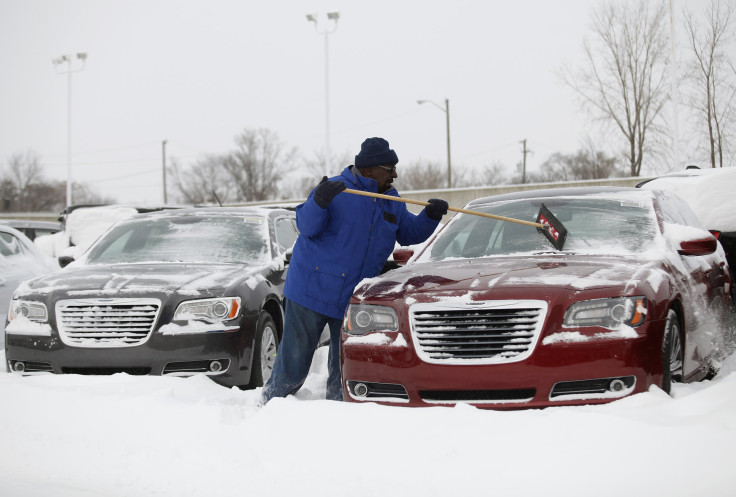 UPDATE: Click here to read the December and 2013 Big 8 new-auto sales live blog. Click here to read what auto industry watchers expected for December and the year prior to the results.
*
Total annual U.S. new auto sales are in: 15.6 million new passenger cars and light trucks were purchased in 2013, in line with expectations. Not in line: December, when total sales were seen coming in at 1.36 million units, but with none of the world's top eight automakers meeting estimates from analysts who expected November's good performance to extend to the end of the year.
"This month did not live up to expectations," said Jessica Caldwell, senior analyst for auto information provider Edmunds.com. "We thought there would be a strong ending to the month, but that didn't come to fruition."
Sales for December should close at around 1.36 million units, while many industry watcher expected them to easily top 1.4 million. Nevertheless, it was the best December since 2007, so we're not talking about a washout.
Nissan, Chrysler, Honda and Ford all reported December gains (Nissan by over 10 percent), while Toyota, Kia, Hyundai, GM and Volkswagen saw sales drop. However, for the year, only Kia and Volkswagen saw sales retreat. Ford even managed to get sales into double digits in 2013, with nearly an 11 percent gain. Nissan and Chrysler met or topped 9 percent annual sales growth.
Could the weather have slowed December sales? That's a possibility considering two major winter storm systems that struck last month and dusted dealer lots in some of the more densely populated northeastern parts of the U.S. Also, consumers might have made decisions to purchase new vehicles amid the aggressive advertising and hype surrounding the Black Friday sales event, in which auto dealers try to lure buyers amid the retail hype that grows every year.
What does the December disappointment mean for 2014? Caldwell says it could mean a better January, but don't expect much. January is traditionally the slowest sales month of the year, kicking off with a major snow-dump in the Northeast that's sure to impact sales for the first days of 2014.
Other than that, the new year is really expected to repeat what we've seen since 2012. Unless the economy takes a nose dive, next year could see a rebound to the above-16-million numbers seen prior to the 18-month U.S. precession that kicked off in December 2007.
That's not a given, however.
Annual sales data is showing sales growing each year, but growing at a slower pace as would be expected when a market begins to re-normalize from a steep drop.
"Even though 2013 ended with what many consider to be a disappointing December, the auto sales year was much stronger than we had a right to expect with unemployment still high, overall economic growth at best moderate and consumer confidence generally down," said Jack Nerad, executive market analyst for Kelley Blue Book. "Many are very upbeat about auto sales in 2014, predicting a 16-million-plus sales rate, but if interest rates escalate or the stock market slides from its unprecedented high, these predictions might prove overly rosy."
As they're prone to do, auto industry executives are painting a rosy picture for 2014, and for the most part they may be correct. Unless December is a harbinger of a new consumer austerity, car sales shoud continue to rebound. Sales are still down from historic averages, so unless the unforeseen happens, such as a new bank-caused global economic collapse, a bursting housing-equity bubble or a zombie apocalypse, 2014 will be better than last year.
"The auto industry was a consistent bright spot in the economic recovery throughout 2013," said Bill Fay, Toyota division group vice president and general manager, said in a statement announcing Toytoa's U.S. sales. "We expect the economy will continue to gain strength in 2014, with car sales rising to pre-recession levels."
© Copyright IBTimes 2022. All rights reserved.
FOLLOW MORE IBT NEWS ON THE BELOW CHANNELS