US Open 2015 Betting Odds: Nadal, Federer, Murray And Djokovic's Chances At Flushing Meadows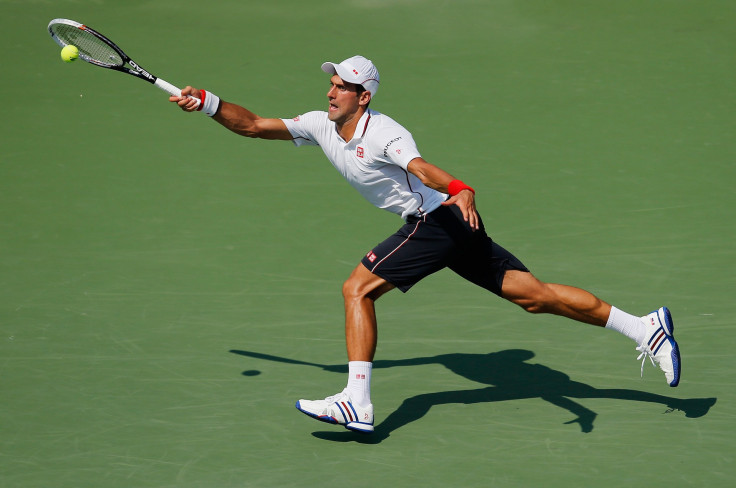 Fresh off the third Wimbledon title of his career, world No. 1 Novak Djokovic enters the final championship of the season as the prohibitive favorite. According to the latest odds from Bovada.lv, the 28-year-old Serb is a 5/4 favorite to win the U.S. Open beginning next month at Flushing Meadows in Queens, New York.
After Djokovic, No. 3 Andy Murray sits at 4/1 odds, followed by No. 2 Roger Federer at 6/1, No. 10 Rafael Nadal at 7/1, and No. 4 Stan Wawrinka at 11/1. Defending champion Marin Cilic's odds are way back at 20/1.
Djokovic downed rival Federer in four sets to pick up his second slam of the year, and continues to sit atop the world rankings for a 53rd consecutive week. And the legendary John McEnroe believes Djokovic's dominance has only just begun.
"Novak is just coming into his prime and it is pretty hard not to think that he is getting stronger and stronger," McEnroe told BBC Sport. "If he stays healthy, he is going to dominate the next couple of years."
Stating he has Djokovic in his list of the top five players of all-time, McEnroe also said he doesn't foresee another lull in slams for Djokovic like he had from 2012 to 2014, when he took only two.
"He is a different player now. Mentally he is tougher but he has also added more to his game," McEnroe said. "He is a better volleyer, he is more resilient defensively, and he is also a better returner.
"Now he is not just able to do that consistently, he also steps in and just crushes the ball. I did not think that was possible, but he is more aggressive now when before there were times that he was content to just get it back."
Djokovic hasn't won the U.S. since 2011, but he's been the runner-up or reached the semifinals the last three years, and with a 41-3 overall record and five titles this year it's difficult to put any other player ahead of him at the moment.
Murray given an edge over Federer might seem strange at first sight, especially after the Swiss legend defeated the Scot in the Wimbledon semifinals last week, but age and Federer's lack of recent success at Flushing Meadows are major factors.
The 33-year-old Federer last made the final in 2009, and hasn't won the tournament since 2008, while Murray's only three years removed from his thrilling five-set victory over Djokovic in the finals.
Placing Nadal ahead of Wawrinka, who topped Djokovic in the French finals in almost embarrassing fashion, seems more egregious. The 29-year-old Spaniard's gone 29-10 this season, while falling in the Australian and French quarters and enduring a second-round exit in Wimbledon. However, Wawrinka's never advanced past the U.S. semis, while Nadal's twice won at Flushing Meadows.
The first round of the tournament begins Monday, Aug. 31.
Odds to Win U.S. Open
Novak Djokovic 5/4
Andy Murray 4/1
Roger Federer 6/1
Rafael Nadal 7/1
Stan Wawrinka 11/1
Kei Nishikori 14/1
Juan Martin Del Potro 20/1
Marin Cilic 20/1
Grigor Dimitrov 22/1
Tomas Berdych 25/1
Milos Raonic 28/1
Jo-Wilfried Tsonga 50/1
The full list of odds can be viewed at Bovada.lv.
© Copyright IBTimes 2023. All rights reserved.