US Postponed Sanctions On Iran For Ballistic Missile Test To Avoid Risking Prisoner Exchange Talks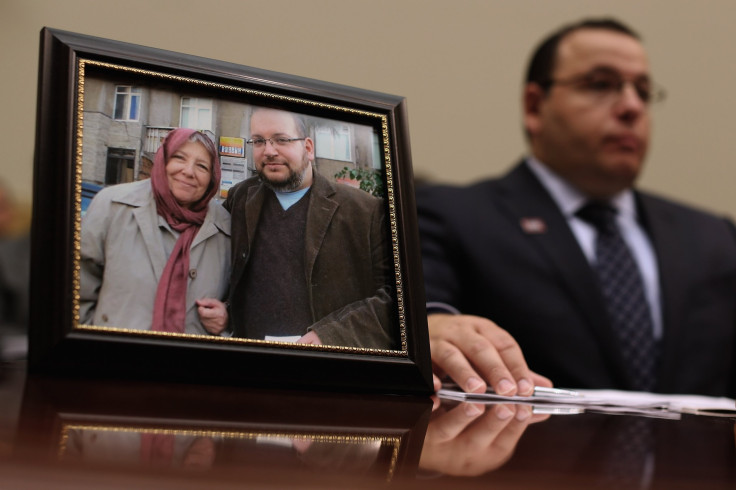 Iranian officials had warned the U.S. government that it would stop secret negotiations over prisoner exchange if America imposed sanctions for the Islamic republic's ballistic missile test, the Wall Street Journal reported Sunday. The Obama administration, which was preparing for the sanctions in December, postponed them following the warning, the report added, citing U.S. and congressional officials briefed on the swap.
Four of five Iranian-Americans — including Washington Post reporter Jason Rezaian — were freed Saturday as part of the exchange after several Western governments, including the U.S. lifted sanctions on Iran under the nuclear deal signed in July 2015. On Sunday, the U.S. imposed fresh sanctions on 11 people and entities — based in China and the United Arab Emirates — over their involvement in the country's ballistic missile test and for serving as a front for Iranian military trafficking.
The incident highlighted difficulties in the over one-year-long prisoner-exchange talks. "It was clear there was real pressure from outside [U.S.]," a senior congressional official briefed on the situation told the Journal.
A senior White House official told the newspaper that the U.S. needed to prioritize the release of American nationals and did not plan to curb the sanctions on Iran permanently. "We did not want to complicate what was a very sensitive and delicate effort to bring Americans home with that action," the official said.
Meanwhile, three Americans — Rezaian, former U.S. Marine Amir Hekmati and pastor Saeed Abedini — reached Germany Sunday after leaving Tehran, CNN reported. The fourth prisoner released in the swap, identified by U.S. officials as Nosratollah Khosravi-Roodsari, decided to stay back, senior White House officials said. "It's his free determination" whether he wants to stay in Iran, an official said, according to CNN. "We don't make that judgment."
In a separate release, which was not part of the prisoner exchange negotiations between the U.S. and the Iranian government, a Massachusetts man arrived home Sunday evening, the Boston Globe reported. Matthew Trevithick, 30, reached Boston's Logan International Airport after being detained by Iran for 40 days.
© Copyright IBTimes 2023. All rights reserved.