US Prosecutors' Efforts To Seize SBF's Assets Gain Steam In Preparation For October Trial
KEY POINTS
Federal prosecutors are looking into Modulo Capital
SBF reportedly sent $400 million to the hedge fund in the days leading to FTX's implosion
The hedge fund has neither a track record nor a public profile
Its founder, Duncan Rheingans-Yoo, finished college just a couple of years ago
Federal prosecutors have amped up their efforts to seize Sam Bankman-Fried's assets and investments in preparation for the trial scheduled for October and are currently investigating his investment in Modulo Capital, which is located in the same compound as FTX.
Federal prosecutors are looking into Modulo Capital, a hedge fund in the Bahamas that is believed to have a $400 million investment from the disgraced FTX founder.
Modulo Capital was described in a New York Times report as the "unknown hedge fund that got $400 million" from Bankman-Fried, who is more popularly known as SBF in the crypto sphere.
The report revealed that Bankman-Fried sent the $400 million to the firm in the days leading to the controversial implosion of the centralized crypto derivatives exchange FTX.
Seemingly inspired by Hollywood movies, the firm has neither a track record nor a public profile, according to the outlet. Moreover, its founder, who goes by the name Duncan Rheingans-Yoo, reportedly finished college just a couple of years ago.
Rheingans-Yoo's business partner Xiaoyun Zhang, who uses the name "Lily," was romantically involved with Bankman-Fried in the past, the report said, citing four people with knowledge of the relationship.
Bankman-Fried supposedly got to know Modulo Capital's founders during his stint at Jane Street Capital, a quant trading firm where Caroline Ellison, former Alameda Research CEO and SBF's ex-lover, previously worked.
Modulo Capital's name surfaced after a Bahamian prosecutor disclosed their knowledge of the existence of the said hedge fund following Bankman-Fried's bail hearing in Nassau, Bahamas, in 2022 before he was extradited to the U.S.
Federal prosecutors are reportedly examining if Bankman-Fried used the funds of FTX customers to invest in the firm, which is interesting considering that at the time the investment was allegedly made, his hedge fund Alameda Research was already struggling to stay afloat.
Aside from federal prosecutors, lawyers of the new FTX administration are said to be looking into Modulo Capital to recover funds that customers lost when the exchange imploded in November last year.
Bankman-Fried is currently facing multiple charges including wire fraud, securities fraud, conspiracy, money laundering, campaign finance violations and defrauding investors for $1.8 billion. However, this does not include anything related to Modulo Capital since it is currently under investigation.
The disgraced FTX founder, who is currently out on bail, pleaded not guilty to all the charges and is looking at up to 115 years prison sentence if found guilty.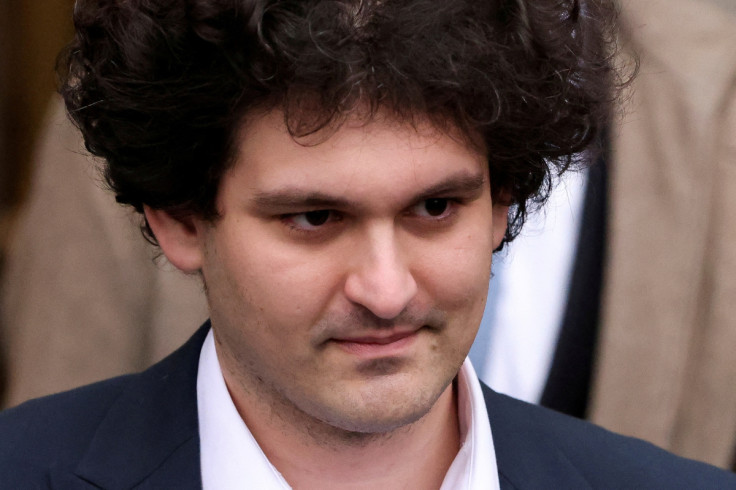 © Copyright IBTimes 2023. All rights reserved.
FOLLOW MORE IBT NEWS ON THE BELOW CHANNELS