Sam Bankman-Fried's Washington DC House Is Up For Sale After Feds Seized $700M In Assets
A Capitol Hill rowhouse linked to Sam Bankman-Fried, the disgraced founder and former CEO of the now-bankrupt crypto empire FTX, is now up for sale for $3,289,000 just days after U.S. prosecutors seized around $700 million of the embattled crypto executive's assets.
The four-bedroom house, which is a 4,100-square-foot property, is registered in the name of Guarding Against Pandemic, a pandemic-prevention lobbying firm founded by Bankman-Fried's brother Gabe Bankman-Fried, and the one SBF partly funded. The house was purchased in April 2022 for the same amount as its listing price.
The said house was used by Bankman-Fried's lobbying team as a headquarters at the time when his political influence in Washington started growing.
Described in the listing as an Entertainer's Dream House, the property comes with an elevator, a custom wine fridge, four fireplaces, two terraces, an underground garage and a four-and-a-half bathhouse.
"This home is your golden goose for a treasure they say money can't buy: more time, thanks to the low-travel commute to concentrations of employment," the listing read.
Devon Fox of Pearson Smith Realty is working on the sale of Bankman-Fried's Washington D.C. house, which is listed on Realtor.com.
The listing was made a few days after court filings revealed that the U.S. prosecutors seized around $700 million worth of Bankman-Fried's assets, most of which are his Robinhood shares.
The embattled crypto executive holds a 7.6% stake in Robinhood, which closed last Friday at $9.52, placing the recovered shares at more than $526 million.
Aside from the row house, FTX also used to have an office in Washington D.C., which is located just across the street from the White House and Treasury Department, court documents revealed.
The office at 655 15th Street N.W. in D.C was leased to West Realm Shires, the parent company of FTX US, which paid a $32,000 security deposit and signed the lease agreement from Aug. 3, 2022, until August 2028.
The office, which is named Met Square on Google Maps, is a place that houses a WeWork coworking location where businesses can sign leases for both permanent and private working spaces.
Bankman-Fried, who is currently facing multiple charges, including wire fraud, securities fraud, conspiracy, money laundering, campaign finance violations and defrauding investors for $1.8 billion, has pleaded not guilty and is currently out on bail.
If proven guilty, Bankman-Fried could carry a sentence of up to 115 years. His next trial is scheduled for October 2023.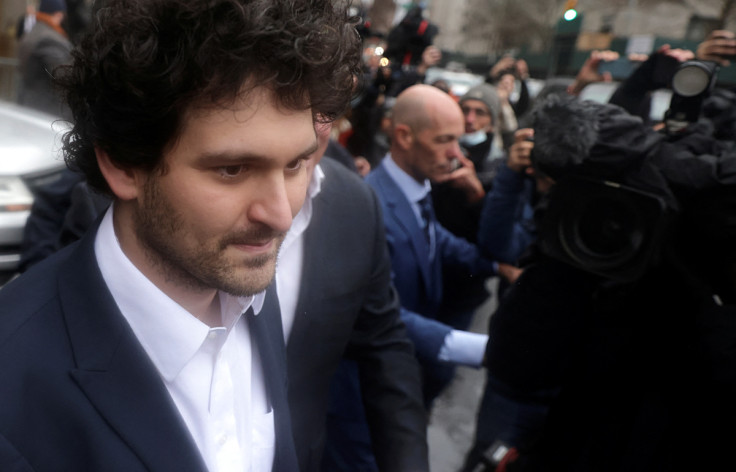 © Copyright IBTimes 2023. All rights reserved.