'This Is Us' Season 1 Spoilers: Is Toby Alive Or Dead? Chris Sullivan Talks Character's Fate After Winter Premiere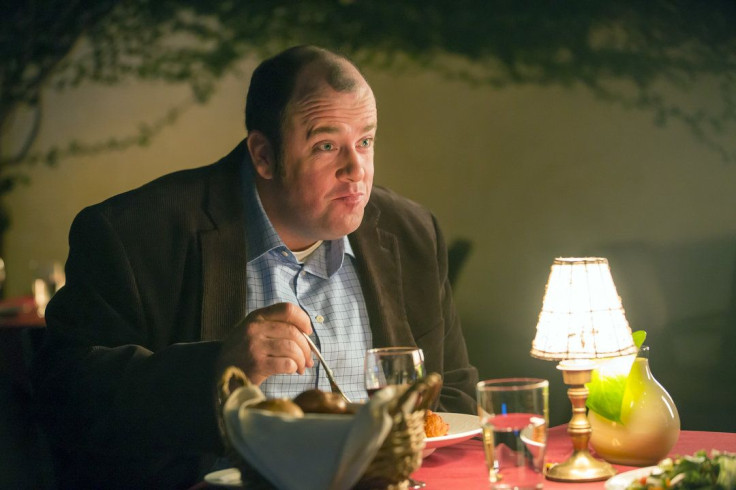 Fans were left with their jaws on the floor when "This is Us" came to an end last month. During the winter finale, Kate's boyfriend Toby collapsed. In the final moments of the episode, it was unclear whether he would continue to be a part of the show when it returned to NBC.
As promised, questions about Toby's (Chris Sullivan) fate were answered in the opening of the "This is Us" winter premiere Tuesday. After suffering a heart attack, Kate's (Chrissy Metz) suitor was rushed to the hospital. There he had to undergo emergency surgery and things weren't looking great initially. Toby flatlined on the operating table during the procedure, but doctors were able to revive him and repair the damage that had been done.
After a successful surgery, Kate and Toby were reunited. The near-death incident made the duo realize just how in love they were and pushed them to profess it to one another. Both expressed a feeling that they had a future together — could that mean a wedding is coming on "This is Us"? Only time will tell.
With his fate revealed, Sullivan was free to discuss the cliffhanger ending to the first half of Season 1 and more. Speaking to People magazine he admitted that he was nervous for Toby, saying, "No actor likes to see their character collapse in the middle of a crowded scene." While it was not an ideal situation for Sullivan, he enjoyed the reaction Toby's health scare elicited from fans.
"It's really nice of Dan [Fogelman] and the creative team to create a character that people are so attached to," Sullivan said. "Even last night, I was out having dinner, and my waitress, the last thing out of her mouth was, 'Are you coming back?'"
As for what's coming down the pike for Toby and Kate, Sullivan assured fans that the two are very much "drawn to each other." He noted, however, that both characters regularly struggle with what to do with that feeling. Within the coming episodes Kate and Toby will spend time figuring out what works best for their relationship and in which direction they should move.
"A lot of decisions they make are based on this feeling that neither one of them can survive without the other. What we can expect in the next few episodes is them really trying to navigate and figure out the best ways to acknowledge those feelings," Sullivan explained.
Kate and Toby aren't the only ones with a lot to figure out in the remainder of the first season of "This is Us." Viewers can expect to dive deeper into Kevin's (Justin Hartley) psyche. During a red carpet interview at the Golden Globes on Jan. 8, Hartley teased "bombshells" ahead as his character tries to find his way and continues his quest for true love.
"This is Us" airs Tuesdays at 10 p.m. EST on NBC.
© Copyright IBTimes 2023. All rights reserved.