US Senator Salary 2021: How Much Do Senators Earn Annually?
KEY POINTS
A serving U.S. senator receives a salary of $174,000 each year
They are also given access to allowances that help them carry out their duties
Senate majority and minority leaders, as well as the president pro tempore, earn $193,400 per year
Members of the Senate dedicate their lives to public service, ensuring that every policy they craft helps Americans live a better life. But how much do they earn per year during their term?
A senator receives $174,000 each year, per the official website of the U.S. Senate. The figure has remained the same since 2009, with lawmakers voting against raising their pay following the global financial crisis.
Senate majority and minority leaders as well as the president pro tempore have a slightly higher salary, earning $193,400 per year. Meanwhile, the speaker of the House receives a salary of $223,500.
While their annual salary is more than double the yearly income of an average American, it may not be enough to support an entire staff. This is where their benefits kick in. Senators are also entitled to other funds.
Each senator is entitled to the Senators' Official Personnel and Office Expense Account (SOPOEA), which comprises three allowances: the administrative and clerical assistance allowance, the legislative assistance allowance and the official office expense allowance.
The preliminary list of SOPOEA levels contained in the Senate report accompanying the fiscal year 2018 legislative branch appropriations bill showed a range of $3,192,760 to $5,052,317. The average allowance was $3,467,971.
This includes funds for securing their office in their home state, purchasing furniture and furnishings for their offices at home and in Washington, D.C., and buying office equipment.
But the paycheck senators get is far below the net worth of some members of the Senate. The wealth of these senators stems from their life before public office. Some members of the Senate were professionals and businessmen before representing their state in the Capitol chambers.
Sen. Rick Scott of Florida is one great example. He is the richest member of the Senate as of 2020, Fox Business reported. Valued at $259 million, he founded the Columbia Hospital Corporation, which is considered one of the largest hospital networks in the country, per the Tampa Bay Times.
Scott is not the lone millionaire in public office. He is joined by Sen. Mark Warner of Virginia, who has an estimated net worth of $214 million, and Sen. Mitt Romney of Utah, who is worth around $174 million, per Fox Business.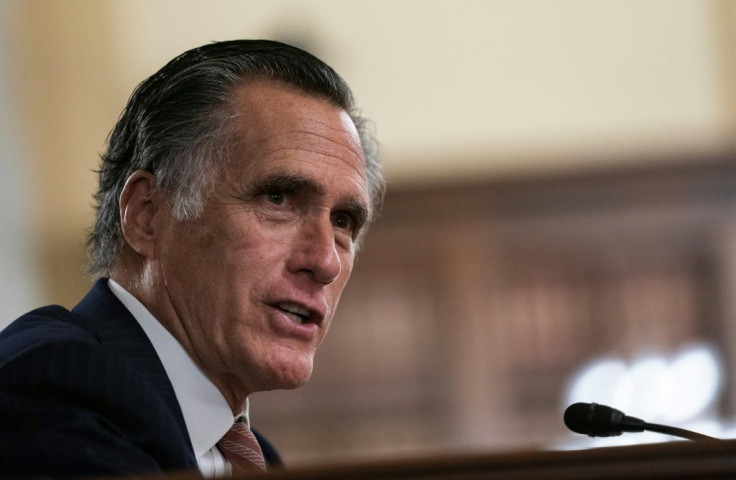 © Copyright IBTimes 2023. All rights reserved.