US Sends Nuclear-Powered Aircraft Carrier Through South China Sea
The U.S. Navy sent an aircraft carrier through the disputed South China Sea on Tuesday amid tensions between China and other countries in the region, the Associated Press reported.
The nuclear-poered USS Ronald Reagan was on a port visit to Manila and was carrying its complement of 70 F/A-18 Super Hornet jets, spy planes and helicopters, which conducted flight operations during the transit.
Armed cruisers from the carrier's escort kept watch, reports said.
A group of dignitaries, including Philippine generals, officials and journalists, were flown to the carrier while it sailed through the area claimed entirely by China with overlapping claims from the Philippines, Vietnam, Taiwan, Malaysia and Brunei.
Rear Adm. Karl Thomas pointed to the motto of the ship -- peace through strength -- as the message it was sending while sailing through the disputed waters. The United States has been regularly conducting what it calls "freedom of navigation" operations as a way to assert rights as per international maritime law in the South China Sea.
"We just think that folks should follow the international law and our presence allows us to provide that security and stability in the background for these discussions to take place," Adm. Thomas said.
China has fortified the reefs of the Spratly Island chain and installed missile-defense systems, runways and hangars there as a means to dominate the contested area.
Apart from its importance stemming from the heavy commercial sea traffic, the area has large unexplored reserves of oil and natural gas. Chinese and Vietnamese ships have been in a stand-off here for the last few weeks. Last month, Washington expressed concerns over China's "repeated provocative actions aimed at the offshore oil and gas development of other claimant states."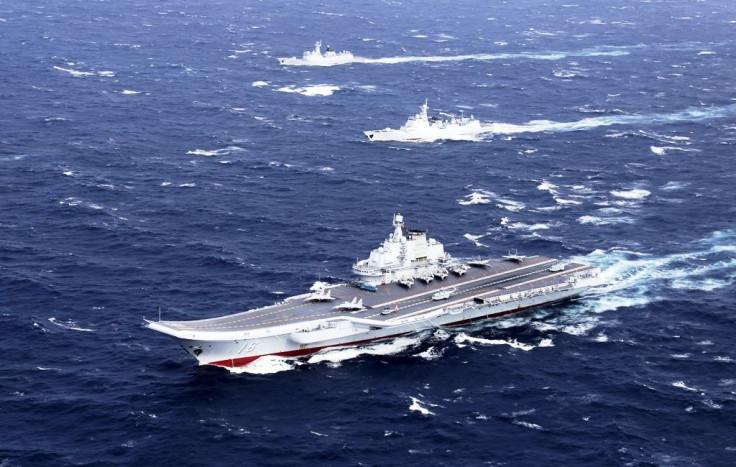 China has used its military might to suppress resistance from the other countries in the region to its expansive territorial claims. Beijing has channelled its economic might into a massive shipbuilding program with the aim of matching the fighting power of the U.S. Navy. However these ambitious plans have run into rought weather recently as budgets face a squeeze from the escalating trade war with the United States.
China has objected to the presence of American naval vessels in the area even as it has bullied states like Philippines and Vietnam with its naval and coast guard ships and aircraft.
© Copyright IBTimes 2023. All rights reserved.