US Stock Futures Signal Slightly Higher Open After Monday?s Selloff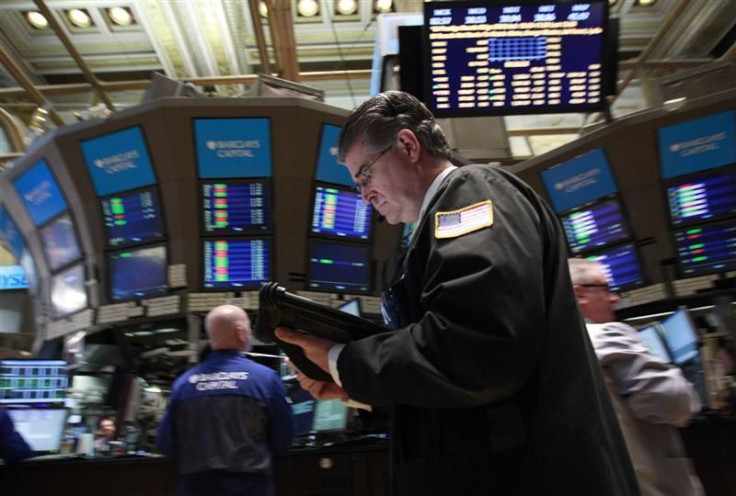 U.S. stock index futures point to a slightly higher opening Tuesday after Monday's selloff, but investors remain watchful as euro zone debt crisis concerns linger.
Futures on the Dow Jones Industrial Average were up 0.12 percent, futures on the Standard & Poor's 500 index were up 0.18 percent and futures on the Nasdaq 100 index were up 0.36 percent.
Investors are expected to focus on the consumer confidence index to be reported by the Conference Board Tuesday. That index, an indicator of consumer spending that plays a major role in overall economic activity, is expected to fall to 63.5 in June, down from 64.9 in May.
The S&P/Case-Shiller House Price Index, which measures the change in the selling price of single-family homes in 20 metropolitan areas, will be reported Tuesday by S&P. It is expected to report a decline of 2.5 percent in April compared to the same month last year.
The U.S. markets fell Monday as investor sentiments were down due to the debt crisis looming over the euro zone. The Dow Jones Industrial Average declined 1.1 percent, the S&P 500 Index dropped 1.6 percent and the Nasdaq Composite Index was down 2 percent.
Investors are expected to remain nervous ahead of the European Union summit in Brussels to be held Thursday and Friday, where the leaders are expected to submit a roadmap to a banking and fiscal union for the next 10 years. Market players are also likely to focus on Greece, which is looking to renegotiate the terms of its bailout under its new government.
On a negative note, Moody's Investors Service Monday downgraded the long-term debt and deposit ratings for 28 Spanish banks, indicating the weakened creditworthiness of Spain.
Major European indices are in green as investors await policy measures from euro zone leaders to tackle the debt crisis. London's FTSE 100 rose by 9.48 points, Germany's DAX 30 index was up 8 points and France's CAC 40 advanced by 10.56 points.
Asian markets fell Tuesday following global cues with market players being concerned that no major measures were taken to handle the continuing euro zone debt crisis.
© Copyright IBTimes 2023. All rights reserved.