US stocks open lower on Japan Crisis, Alcoa Results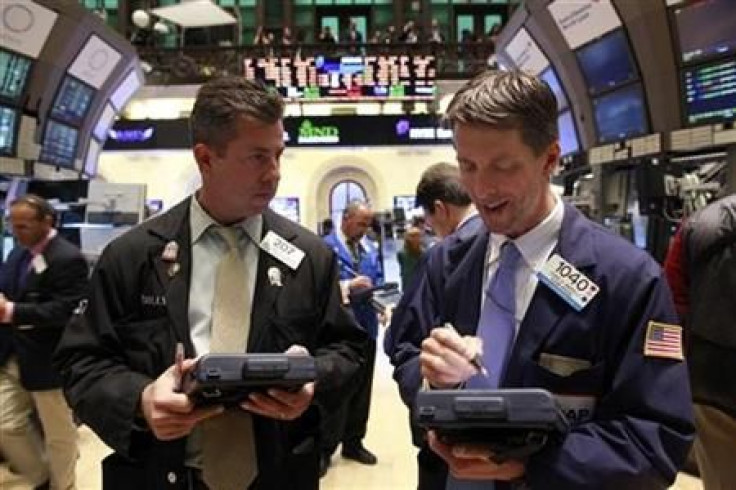 U.S. stocks declined in early trade on Tuesday as disappointing first quarter sales from Alcoa and renewed concerns about Japan's nuclear crisis weighed on the sentiment.
The S&P 500 Index declined 6.76 points, or 0.51 percent, to trade at 1,317.87 at 9:40 a.m. EDT. The Dow Jones Industrial Average declined 69.70 points, or 0.56 percent, to trade at 12,311.41. The Nasdaq Composite Index fell 0.52 percent.
Shares of Alcoa Inc. (NYSE: AA) declined 5.06 percent to $16.87 in early trade as its first quarter revenue fell short of expectations. The New York-based aluminum producer said its first quarter sales grew 22 percent to $5.96 billion, but fell short of analysts' forecast of $6.07 billion. Earnings from continuing operations were $309 million or 27 cents a share, compared to a loss of $194 million or 19 cents a share last year.
Japanese Nuclear and Industrial Safety Agency (NISA) said it has raised the accident levels at Fukushima Daiichi Nuclear power plant to level 7 Major Accident.
Level 7 is the most serious level on INES and is used to describe an event comprised of A major release of radioactive material with widespread health and environmental effects requiring implementation of planned and extended countermeasures. The 1986 Chernobyl accident is the only other nuclear accident to have been rated a Level 7 event.
Exelixis, Inc. (NASDAQ:EXEL) shares gained 7.06 percent to $11.83 in early trade. The company is working with Goldman Sachs Group Inc. (GS) to field potential takeover bids after clinical-trial results showed an experimental drug helped prostate-cancer patients, a Bloomberg report quoted people familiar with the matter.
The euro advanced 0.50 percent to 1.4508 against the dollar and the yen advanced 0.51 percent against the greenback.
Crude oil futures declined 1.57 percent to $108.19/barrel and gold futures fell 0.17 percent.
European stock markets are currently trading lower with FTSE 100 down by 60.63 points, DAX30 down by 89.74 points and CAC 40 down by 52.39 points.
© Copyright IBTimes 2023. All rights reserved.