Usher Admits To Oprah That He Was Not Ready To Marry Tameka Foster, And Opens Up About Cheating Allegations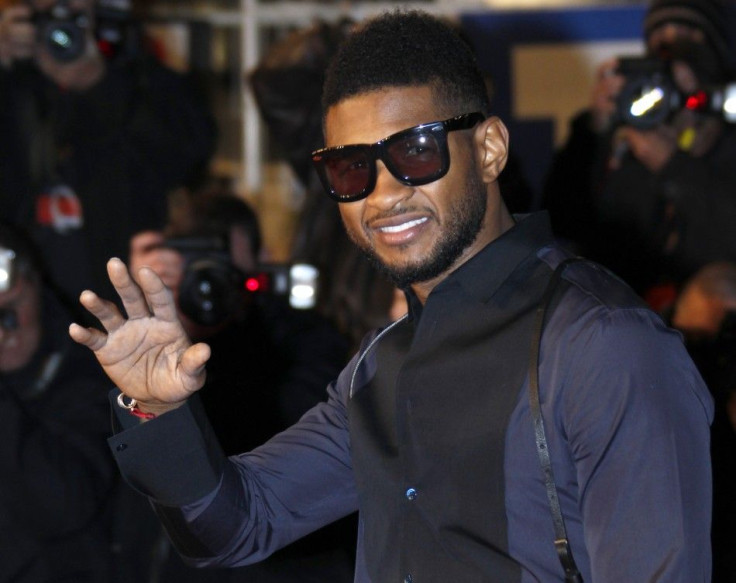 Usher sat down with Oprah at his home in Atlanta for the first candid interview since he filed for divorce in 2009 with his ex-wife Tameka Foster, and his revelations were shocking.
From his custody battles over their two children to cheating, Usher held nothing back.
Foster, a celebrity stylist, was 38-years old when she and Usher, who was 28-years old, married, causing Usher fans around the world to label her a gold-digger and cradle robber.
At the time, she was five months pregnant with their first child, Usher V.
"Everybody told you not to get married...everybody right?" Oprah asked the mega-star.
"It was a pretty wide spread...there were a ton of people of believed in the marriage, there were a ton of people who didn't," Usher replied.
He later admitted that it was the opinion of others that played a great deal in the demise of their marriage, as it caused insecurities on both he and Foster. Usher's mother and former manager, Jonetta Patton, even refused to attend the wedding, which only added to his insecurities about the relationship.
Now, Usher admits that he may not have been ready to get married as quickly as he did.
"I wanted to give her the wedding that she wanted, but I wasn't quite ready," the "U Remind Me" singer confessed.
But that is not all he admitted. Usher also revealed that he was not faithful throughout their relationship. "Towards the end of our marriage I found myself lost and I just wanted out...No. I was faithful at heart but not faithful all the way." It is rumored that Usher had a sexual relationship with one of the bridemaids who was a part of his wedding ceremony with Foster.
Recently, Usher and Foster ended a heated custody battle, in which Usher was awarded full custody of his young sons, Usher Raymond V, 4, and Naviyd, 3.
During the hearings last month, according to TMZ, Usher's lawyers had asked the court to delay the next custody hearing due to his stepson's death. Kile, Foster's son from a previous marriage. Kile was declared brain dead after being hit in the head by a jet ski while floating in his inner tube on a lake in Atlanta.
Usher felt the trial would cause "unnecessary stress and strain" for himself, Tameka and their two minor children "in the immediate wake of this tragedy." But Tameka Raymond's lawyer filed new documents stating that Usher's claims are false, reports TMZ, and that he had no concern for Kile while he was in the hospital.
"[Usher] visited Kile in the hospital only once" during his 15 days on life support, Tameka Raymond claims.
Usher opened up to Oprah, telling her that these claims were untrue, and that he went to both the funeral and burial of Kile, as they were very close while he was married to Foster, cooking together in his Atlanta home and singing and joking together.
Usher called the custody battle "an attack," saying to Oprah, "I really felt like we [he and Tameka] were friends. She made us enemies in a way that I could never understand."
© Copyright IBTimes 2022. All rights reserved.
FOLLOW MORE IBT NEWS ON THE BELOW CHANNELS