Usher 'Handles' Chelsea Handler [VIDEO]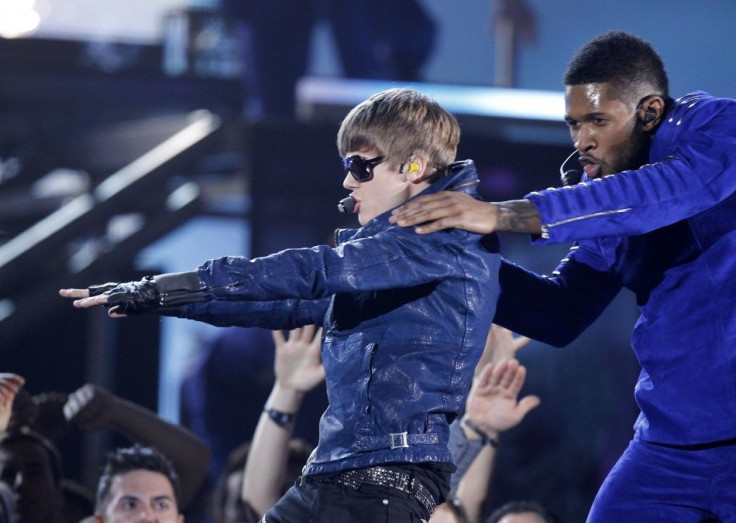 Usher's appearance on Chelsea Lately Monday started innocently enough, but before long the soulful singer was putting the smooth moves on his hostess.
Usher was on the show to announce his partnership with Belvedere vodka. The singer is the brand ambassador for (Belvedere) Red, which is helping to raise funds to fight HIV/AIDS in Africa. Belvedere is donating 50% of profits from sales of the bottle to Global Fund, a leading financier of programs to combat the virus.
But the discussion turned steamy when Handler asked Usher about his traveling hot tub -- which he invited her to join him in.
Then the conversation turned to Usher's friend Justin Bieber, who also has a habit of flirting with Chelsea.
Justin Bieber tries to pull this s*** when he comes, too, the hostesss said. Now I know exactly where he learned it from. Anything I talk about he plays it around like he and I are gonna start some torrid love affair. I'm too big for him, and I might be-- she continued, but he cut her off.
But you're not too big for me, Usher said and his reached over and rubber her leg.
This is not the first time Usher has toyed with Handler. Last year, when he was on the show to promote a new fragrance, Chelsea told him she felt like he was trying to hynoptize her with his seductive voice -- and Usher didn't argue. See it here:

© Copyright IBTimes 2023. All rights reserved.