V Reveals Heartwarming 'Dream' With BTS Members: To See Northern Lights Together
KEY POINTS
Suga asked V the same last question he asked all of his "Suchwita" guests
V shared the first thing he wants to do with the members when they gather again is to go on a trip
"Bon Voyage" is a reality series showing the BTS members traveling to different countries together
When V's "Suchwita" interview with his bandmate Suga was about to end, he got asked the last question the latter asked all of the guests on his online talk show.
With every "Suchwita" episode, Suga asked his guests about their dreams. When asked the same question, V answered his dream was to go on a trip with all BTS members and see the Northern Lights together.
V, who hasn't seen the Northern Lights yet, shared he wants to see it with his bandmates. "I've never seen the Northern Lights before. I want all seven of us BTS members to go see the Northern Lights together, have a drink together and have a nice conversation together," he explained.
"We'll get kidnapped somewhere and go off on 'Bon Voyage," V continued. Suga agreed with V, adding, "Then in Northern Europe, we'll be like, 'It's the Aurora!'"
He noted that he's going to use the clip as evidence in the future, with the staff listening, who, according to the two BTS members, were the same staff in their "Bon Voyage" adventures.
"When the time comes for us to gather again, let's just go on a trip first," V repeated. "Ok, the Northern Lights," his BTS hyung (older brother) seconded.
Last Friday, V officially released his highly-anticipated solo debut album "Layover." The music video for one of its tracks, "Slow Dancing," was also released on the same day.
Referencing a part of the music video where V is on a boat watching the Northern Lights, one BTS fan account claimed, "This is how Tae-hyung said he wanted to see the [N]orthern [L]ights, and he really incorporated some in the [music video]."
Meanwhile, when asked if there was something he wanted to tell his past or future self, he chose to go back to the past and give his distressed self a message of comfort and encouragement.
V gave his 2018 self a message, saying, "Tae-hyung, it's okay for you to feel this way." Though there were a lot of difficulties for BTS during that year, V believed that it was thanks to those times that he became the cool and healthy version of himself that he is today.
"Bon Voyage" is a reality series showcasing the BTS members' relationship and bond with each other as they go on trips around the world.
Its first season, which took place in Norway, Sweden and Finland, premiered in 2016. It was followed by trips to Hawaii, Malta and New Zealand in 2017, 2019 and 2019, respectively.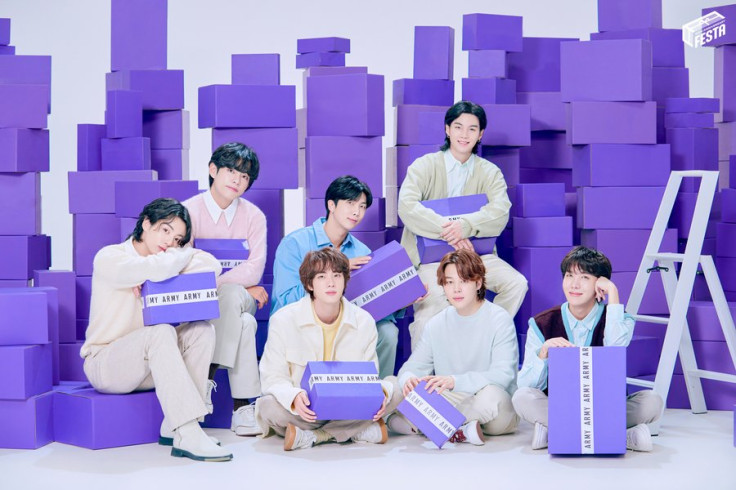 © Copyright IBTimes 2023. All rights reserved.