Suga Reveals Meaning Of Song 'Outro: Tear' While Reminiscing BTS Wanting To Disband In 2018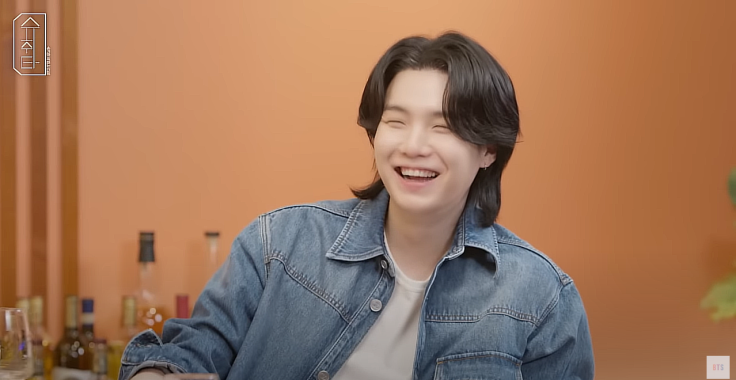 KEY POINTS
V made his first appearance on Suga's "Suchwita" talk show
V and Suga reminisced on their "toughest" years as BTS
Suga revealed the real meaning behind "Outro: Tear"
Suga and V reunited for an episode of "Suchwita," where they discussed their recent projects and reminisced on the peak years of BTS, most notably the "FAKE LOVE" era in 2018.
In the latest episode of the 30-year-old South Korean rapper's talk show, the 27-year-old "Love Me Again" hitmaker made his first guest appearance, which coincided with the promotions for his first solo album, "Layover." But while talking about their success, the duo couldn't help but look back to one of the most difficult times of their career.
"When I think of Taehyung, the year 2018 comes to mind so much, during our 'FAKE LOVE' promotions," Suga said, to which V responded, "It was the toughest time of my life." A clip of them receiving an award five years ago, where Jin revealed that they thought of disbanding was flashed on the show. V was also seen getting emotional on stage that day.
Suga said, "I think all of us were a bit out of our minds, looking back," adding that at the time, he and his bandmates already felt "exhausted," though they still gave their best. However, there were also moments of feeling burned out, which gravely impacted the members.
"It's like... after some time had passed, I started to compare myself to others. 'Because my pace is slower than the members and my thoughts are a bit different, is that why I'm more burned out?' I thought [about] this a lot. Whenever I look at our members when we perform, the members are so perfect, and they enjoy the stage, 'But why am I the only one like this?' is what I thought at the time. So, relatively, my burnout was severe," V shared.
The "Daechwita" hitmaker added that BTS was still doing great then, as they were able to make it to the Billboard and the American Music Awards. However, being exhausted affected how they viewed such success.
Suga then talked about one of BTS' most famous tracks, "Outro: Tear" and the meaning behind it. Most listeners could have thought that it was a "breakup between lovers," but, in reality, the track was a message to the members who felt like giving up. He added, "As we worked on the 'Love Yourself: Answer' album, we were talking about the contract renewal. Then as Namjoon, J-Hope and I were writing 'Tear,' we sent a long text saying, 'Love you guys to you and Jungkook.'"
V revealed that after seeing that message, he and Jungkook found the "will" to continue and to think more positively. He also joked that he was surprised to see such a message from Suga, as it was rare for him to say those words.
The duo then agreed that the BTS members gave their everything in the span of the group's 10-year career.
Toward the end of the video, Suga asked V the iconic question, which he asked the other six members of BTS, about which moment they would go back to and what would they tell themselves. Both answered that it was the year 2018.
"First of all, if I were to go back in time, [I would tell myself], 'Taehyung, it's okay for you to feel this way,' I believe that it's thanks to those times that I'm the cool and healthy me of today," V said. Suga added, "If we weren't distressed then, we would be distressed now."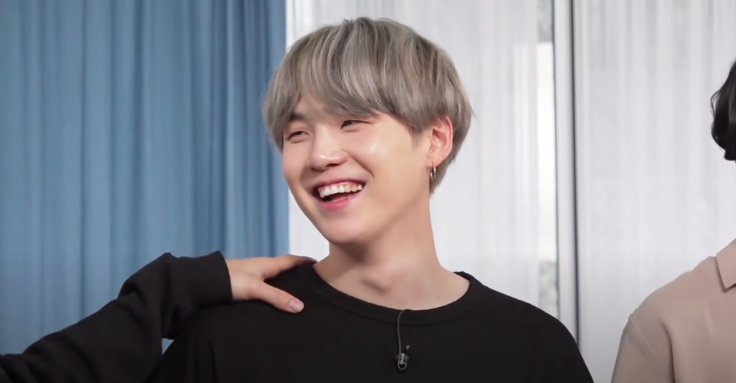 © Copyright IBTimes 2023. All rights reserved.