Valentine's Day 2015: How To Order Flowers Online So They Get Delivered On Saturday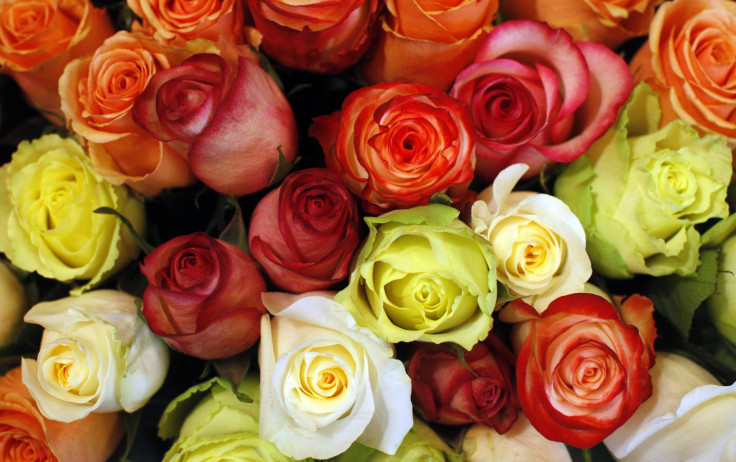 Don't be that guy who is sweating profusely trying to find flowers at the last minute on Valentine's Day because you procrastinated. The time to order flowers is now, and there are benefits to having the arrangements arrive on Friday, the day before Valentine's Day. Below is an easy guide on how to order Valentine's Day flowers.
The online route: There are about four major online retails to get your Valentine's Day flowers: FTD, 1-800-FLOWERS, Pro Flowers and Telefora. For the least amount of fuss, head to Telefora. The online florist has a Deal of the Day in which their experts handpick a mixed bouquet based on your price point, which can range from $50 to $200. You also have the option of adding extras like mylar balloons, stuffed animals or chocolates. You can find the Deal of the Day here.
At FTD, you can choose flowers that are eithers shipped farm fresh in a box or delivered fresh form your local florist. The online florist also has same-day delivery, but FTD says there are reasons to have the flowers delivered to your significant other's workplace on Friday. This guarantees that they get the flowers, since last year's winter storm created shipping delays. Friday delivery also ensures that you get the bouquet you want to order. "It's the basic economic principle of supply and demand. On Valentine's Day more people want flowers, beat the demand and have more options to choose from," the website says.
Pro Flowers has 79 different bouquets available especially for Valentine's Day, with bouquets ranging from $40 to $200. All floral arrangements come with a vase and there's an option to add on more flowers to each bouquet.
If 79 options aren't enough, 1-800-FLOWERS gives you 95 different bouquets to choose from. The website stresses that you don't have to go with traditional red roses. "Calla lilies, sunflowers, gerbera daisies and many others can express all of your sincere emotions," the website says.
Local florist: One of the advantages of ordering Valentine's Day flowers through your local florist is possibly getting same-day delivery without the extra fees. You can find your local florist here.
© Copyright IBTimes 2023. All rights reserved.