Valentine's Day Crafts 2015: Make Easy, Cheap Gifts At Home, Ideas For Fun Activities For Children, Adults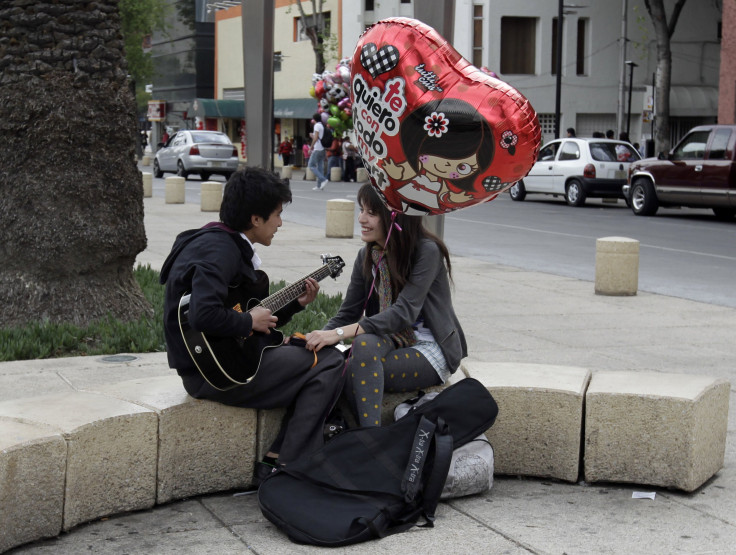 Heart-shaped homemade cards, romantic messages crafted from food and sensible bookmarks are some of the easy Valentine's Day crafts you can make with your children to celebrate the holiday dedicated to spreading love. The gifts can be made cheaply and with very little effort by people of all ages, including adults stumped over what to give their partner. It's also a good idea to arrange Valentine's Day craft activities for children to teach them how to celebrate the holiday. Below are 10 ideas for crafting your way into someone's heart this year.
1. Shape meringue into letters that spell out a romantic message for your boyfriend, girlfriend or spouse.
2. Use stencils and scissors to craft these Valentine's Day cards that double as bookmarks.
3. Make a heart pencil by writing "You're all-write" on cardboard, cutting out a heart with a slit on each side of the message and inserting a Valentine's-themed pencil.
4. Create heart-shape boxes and fill with candy for a creative gift. To make each box, draw three same-size hearts on the back of 12x12-inch cardstock. After cutting out the shapes, tape the three hearts together to create a cone. Directions can be found here.
5. Craft frilly paper blooms using cupcake liners.
6. Use a collection of old buttons to craft a fun heart shape.
7. Use dry pasta to make unique homemade Valentine's Day cards.
8. Make a pink or red hair pin for your favorite girl using felt and craft glue.
9. Turn paper scraps into adorable animals.
10. Use an empty roll of toilet paper to create a heart-shaped stamp.
© Copyright IBTimes 2023. All rights reserved.