Valentine's Day 2018: Messages And Quotes To Share With Friends
Valentine's Day will be celebrated throughout the United States on Wednesday, with gifts, messages and candies being exchanged between loved ones as a part of an old tradition associated with St. Valentine.
According to a report by History, the story behind Valentine's Day and its patron saint, St. Valentine, has many layers of mystery to it. For a long time, February was celebrated as a month of romance and St. Valentine's Day has traces in both Christian and ancient Roman traditions.
The report said that the Catholic Church recognized at least three different saints who went by the name of Valentine or Valentinus and all of them were martyred. There were also stories which suggested that Valentine was killed for trying to assist Christians to escape violent Roman prisons where they were subjected to torture.
One legend also stated that Valentine, when in prison, sent the first Valentines greeting himself after he fell in love with a young girl, who was most probably the jailor's daughter who came to visit him during the time of his imprisonment.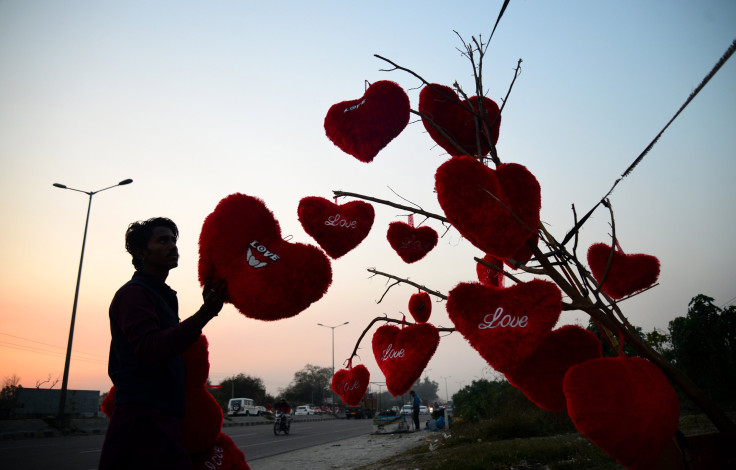 Prior to his death, it was believed that Valentine wrote a letter to the girl and signed it stating, "From your Valentine," which is an expression widely used today to convey messages on Feb. 14. Although the truth behind these legends regarding St. Valentine's life is a matter of debate, all the stories portray him as a heroic, sympathetic and romantic figure.
With Valentine's Day just around the corner, here are some messages and quotes which you can send to your friends.
Quotes:
"If you have only one smile in you give it to the people you love." — Maya Angelou
"All you need is love. But a little chocolate now and then doesn't hurt." — Charles M. Schulz
"They invented hugs to let people know you love them without saying anything." — Bill Keane
"We are most alive when we're in love." — John Updike
"Love will find a way through paths where wolves fear to prey." — Lord Byron
"A friendship that like love is warm; A love like friendship, steady." — Thomas Moore
Messages:
Whoever said Valentines day is only for lovers? I love you my best friend! Happy Valentines day.
You have been my friend through thick and thin. I cannot imagine life without you. I love you my friend. Happy Valentines day.
Even the most caring and loving partner cannot take the place of a good friend. Thanks for filling the gap in my life. Happy Valentine's Day.
Boyfriends come and go, but friends are forever! Happy Valentines day!
You are my dear friend and I love you dearly with all my heart. I wish you a wonderful Valentine's Day celebration and you get cherished moments of love.

I don't need the doctor, you are the medicine that brings happiness to my life. Happy Valentines day.
Quotes taken from Brainy Quotes and messages are from Pollen Nation.
© Copyright IBTimes 2023. All rights reserved.
FOLLOW MORE IBT NEWS ON THE BELOW CHANNELS