Valentine's Day Flowers: Give The Perfect Bouquet With These Tips On How To Select, Arrange And Preserve The Gift Everyone Really Expects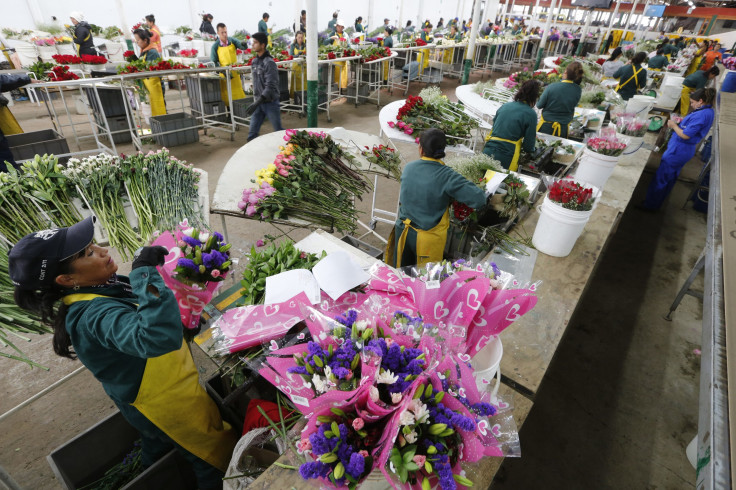 You can't go wrong with flowers. On Valentine's Day, it's the gift everyone really wants. But let's not kid ourselves. For some women, Valentine's Day is an annual contest of who will receive the best flowers. Cubicle-dwellers and others wait for their bouquets to be delivered around the holiday so they can compare vibrant colors and creative arrangements. The largest and most dazzling are declared the winners.
To ensure your gift comes out on top, avoid supermarket flowers or any other limp, unimaginative bouquets. Order a special arrangement with a diversity of colors and flowers online early to make sure your gift is delivered on time. Look for vibrant green foliage and feminine arrangements. Consider the size and color of the vase. Save money by choosing seasonal flowers or flowers in colors other than red, which tend to be more expensive around Valentine's Day. Consider the recipient's personality. Is she lively and stylish? Then her bouquet should be, too.
To preserve flowers for as long as possible, always re-cut stems at an angle before putting them into water. Change the water every few days, always giving the stems a fresh cut at the ends. Keep the bouquet away from direct heat, including sunlight.
Below are five of our favorite Valentine's Day flowers that can be ordered online this week.
1. The perfect mix of femininity includes scented white freesia, soft pink sweet avalanche roses, velvet red grand prix roses and pink eustoma. Order here.
2. For someone who refuses to follow tradition, order this collection of blue, purple, pink and red roses.
3. Roses and tulips are a safe choice if you don't know that much yet about your Valentine.
4. Long, bright red roses are sexy and classic.
5. Cream and pink roses are elegant, like a pearl necklace.
© Copyright IBTimes 2023. All rights reserved.