Valentine's Day Gifts For Yourself: Spending February 14 Alone? 20 Ideas On How To Romance The Most Important Person In Your Life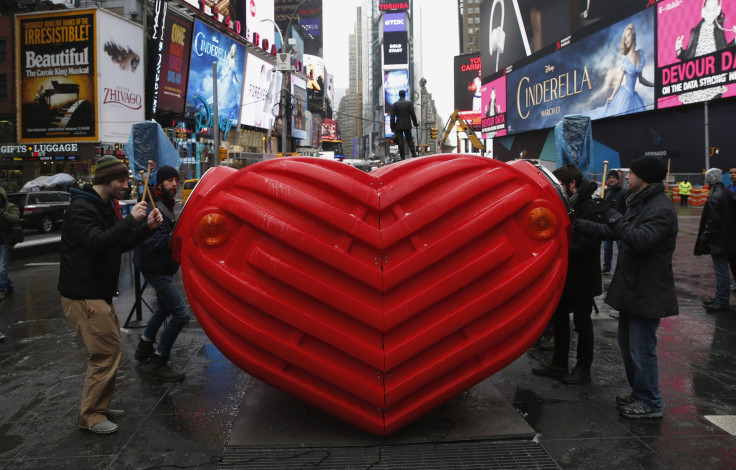 The state of marriage and love in the United States has become so miserable that federal demographers have proposed eliminating questions about martial history in future surveys, roughly a third of young people are expected to never get married, and in 2013 the nation's marriage rate dropped to the lowest point in more than a century. With that kind of gloomy outlook, may we suggest a different approach to making someone special your Valentine this year? Instead of shopping for flowers, lingerie, chocolates and perfume for a date that may not be around in a few years, you should instead spend Feb. 14 paying tribute to your favorite person: You.
Below are 20 ideas for how to romance the most important person in your life this Valentine's Day. Buy some gifts, plan an elaborate meal, get all gussied up and prepare for a day full of romance as you nourish your self-esteem and love yourself as you know you deserve to be treated.
1. We see you checking out your sexy self in the mirror. Make that reflection look even better with fancy Stella McCartney knickers of the week.
2. Sleeping alone could be even better with these luxurious cotton sateen pillows.
3. There's no one around to judge your wine consumption, so invest in these crystal glasses trimmed in gold to make the most of your bottle-a-day lifestyle.
4. Finger spoons are apparently a thing and you need them to more easily eat all that ice cream from the pint.
5. A breakfast sandwich maker will make you fall in love with yourself all over again.
6. Be honest and get this "Sometimes when I'm alone I Google myself" shirt.
7. Bubble baths are the epitome of self-indulgence and this bath oil will take yours to the next level.
8. You spend a lot of time with yourself. You should smell good.
9. Sexy robe? Yes, please.
10. Spa day is always the answer, never mind the question.
11. A little lingerie for your favorite lover? Of course.
12. An "I don't need a Valentine, I need Valentino" sweater is all about setting goals for yourself.
13. Who else is going to send you a Valentine's Day swizzle bouquet of chocolate dipped strawberries? No one but you, that's right.
14. Show your mother you aren't completely selfish by buying yourself a plant. Warning: then you have to keep it alive.
15. Go see "50 Shades of Gray." We won't tell anyone if you bring your favorite flask.
16. Watch "Dinner For You."
17. Cozy up with Netflix.
18. Buy yourself some fancy soap to make shower time more fun.
19. Learn how to date yourself, or at least take yourself out to dinner.
20. Plan that trip to Paris you've always wanted to take.
© Copyright IBTimes 2022. All rights reserved.
FOLLOW MORE IBT NEWS ON THE BELOW CHANNELS