'Vampire Diaries' Actress Arielle Kebbel Talks Hosting Dating Show 'Perfect Score,' ' TVD Rehash'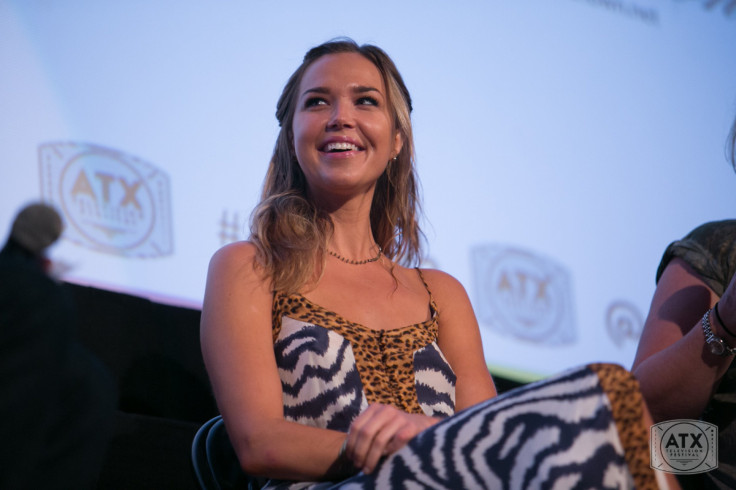 "The Vampire Diaries" starlet Arielle Kebbel will be a busy gal this summer. The 28-year-old actress is set to host the CW's new dating game show, "Perfect Score."
From the producer of "Deal Or No Deal," the CW game show has an interesting twist. Besides the chance to win as much as $50,000, the competitors can also get a "dream date." The show pits two friends against each other to see who can "pick their ideal mate from a group of 12 prospective singles after both the players and the contestants have taken compatibility tests."
"It's a new platform for the CW," Kebbel told the International Business Times at the 2013 ATX Television Festival in Austin, Texas, last week. "They've never done a dating show. It's airing right after 'Who's Line Is It Anyway?,' so Tuesday nights are going to be really fun summertime comedy block."
Comparing the new show to the MTV 1990s game show, "Singled Out," Kebbel went into a little bit more detail about the new series. "They're competing against each other for $50,000, so there is real money on the line, and they're taking it really seriously," she dished. "But at the same time there are these crazy challenges."
The "Perfect Score" host continued, saying that things definitely get bizarre, and with that comes comedy. "I mean, every challenge is pretty ridiculous," Kebbel said, smiling. "I think one of the first ones you'll see is that these two girls came on the show and they were actually looking to meet their husband. Which I was like, 'You guys do know that you're on a dating show looking for your husband, right?' So I think their challenge was that the guys had to do their first dance, like at the wedding, with a mannequin. So, pretty sure you're not going to see that anywhere else."
And what about her hosting job with "The Vampire Diaries Re#ash"? Fret not because Kebbel will definitely be returning to the Web series when season five of "The Vampire Diaries" premieres in the fall.
"It's funny, I tweeted the other day that I actually miss doing 'Re#ash.' I feel such a kinship with the fans now and kind of looked forward to doing that on a weekly basis. So I'm mourning that right now," she said with a laugh. "But it will definitely start up as soon as the season starts up."
You can catch "Perfect Score" when it premieres on the CW July 16, and you can check out a trailer video for the new game show below:
© Copyright IBTimes 2023. All rights reserved.