'Vampire Diaries' Season 5 Finale: Are The Major Deaths Real? Season 6 Marketing Photo May Be A Spoiler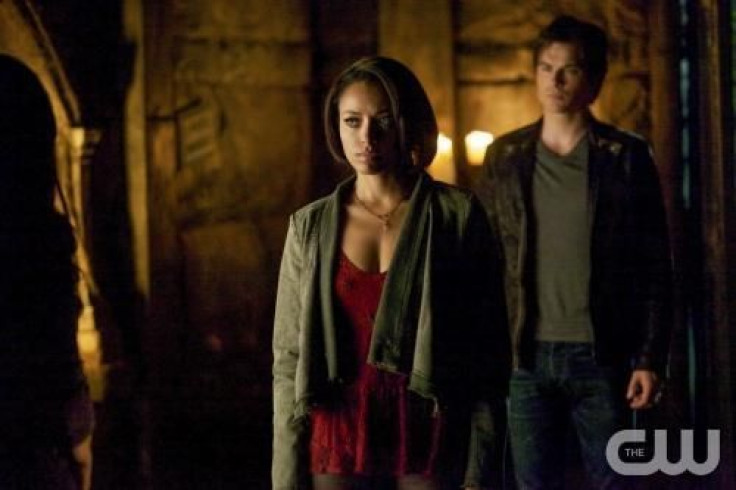 Still crying over the Season 5 finale of "The Vampire Diaries"? Well, wipe your eyes and put down the tissues because there is still hope for the characters we lost.
[WARNING: SPOILERS AHEAD! Do NOT continue reading unless you watched the Season 5 finale of "The Vampire Diaries."]
In the season finale, episode 22, Damon sacrificed himself in order to kill all the Travelers. The game plan was for him to come right back to life through Bonnie, but a snag from Liv and Luke left him on the Other Side -- potentially permanently. The episode concluded with Bonnie and Damon saying their goodbyes and holding hands as a bright light covered them.
The Season 5 finale ending put "Vampire Diaries" fans in full meltdown mode. But are Bonnie and Damon really dead?
We're still up in the air about Bonnie, but a marketing photo for Season 6 of the hit CW series DOES feature Damon in it. The photo in question, posted by Spoiler TV, features the "TVD" holy trio -- Damon, Elena and Stefan. While it doesn't feature anything spoiler-y for next season, the three main characters are surrounded by white … just like the Season 5 finale.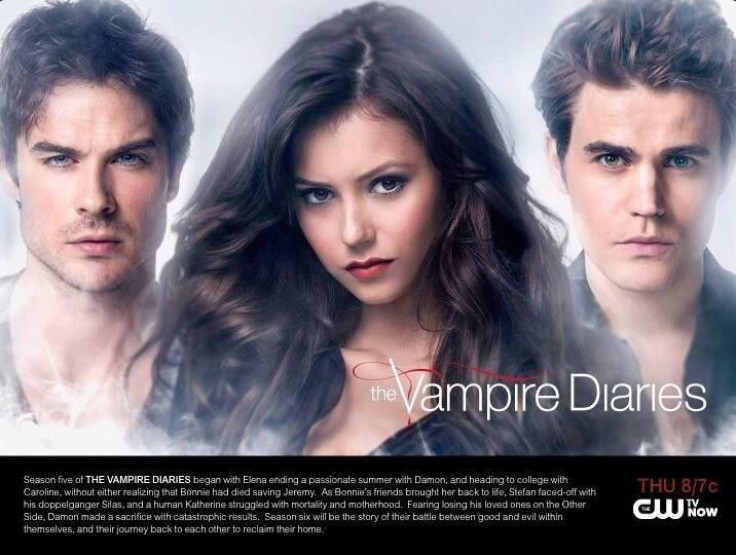 The text under the marketing photo gives a brief summary of Season 5, starting with Damon and Elena's "passionate summer" and ending with the "catastrophic results" of Damon's sacrifice. But that's not all – it also sneaks in one line about the drama to follow in Season 6:
"Season 6 will be the story of their battle between good and evil within themselves, and their journey back to each other to reclaim their home."
Previous spoilers revealed that episode 22 would feature at least three permanent deaths. If we count Grams and Lexi finding inner peace, and Silas and Markos getting whisked away by the Other Side wind, then it's definitely possible that Bonnie and Damon could be making their way back to the gang in Season 6.
However, that's not really what "TVD" stars Nina Dobrev and Paul Wesley want. The co-stars told Buzzfeed that they think the show needs to have permanent deaths.
"I want them to start killing people," Welsey to Buzzfeed. "It kind of drives me insane that they don't."
"In the beginning, the shock value of killing Vicki in the first few episodes made us stand out," Dobrev dished. "As soon as you start bringing that back, you kinda lose that. I mean, it's great for me, personally, because I get to hang out with my friends, but from a story standpoint, now you don't care or believe when someone dies because you've seen how easily they can come back. The witches can always fix it, somehow. It's been six years, so I think it would be good to go down the list and cross them off."
"Vampire Diaries" fans will have to wait to find out if Bonnie and Damon's deaths are permanent. Do you think Bonnie and Damon are gone for good? Take the poll and tweet your thoughts to @AmandaTVScoop.
© Copyright IBTimes 2023. All rights reserved.