'Vampire Diaries' Season 5 Spoilers: What Will Happen In Episode 4? Watch Promo Video Of 'For Whom The Bell Tolls' [PHOTOS]
"Vampire Diaries" fans still have their jaws on the floor after the explosive and revealing third episode, "Original Sin." With new information on Silas, bad news for Damon, blackouts for Matt and a confused Stefan, episode 4 is already gearing up to be action packed.
So, what can fans expect from the next episode, "For Whom The Bell Tolls"? A lot of Stefan drama!
With Stefan's memory wiped clean thanks to Qetsiyah, Damon and Elena will be working hard to help the youngest Salvatore remember who he was. Unfortunately this will prove to be a little awkward for Damon because his confused brother clearly doesn't care that Elena is off the market. And while looking at the promo video for episode 4, it doesn't appear as if Elena cares that she already has a boyfriend either.
"Destiny has been trying to get the doppelgangers together forever," Qetsiyah's voice says as Elena and Stefan accidentally bump into each other. But does Stefan really not know what he's doing? Or is this his way of trying to win his ex-girlfriend back from Damon?
"You're pretty. You're smart. How do I not remember you?" Stefan says to Elena in a clip. And his innocent charm appears to work on her because the former lovers somehow end up kissing.
As Stefan and Elena reconnect, the others will continue to face their own problems. In Mystic Falls, Matt will be trying to figure out why he's been blacking out while Jeremy "makes a startling confession that hits Damon hard." Could it possibly be that Bonnie is dead? Meanwhile at Whitmore College, Caroline will be trying to get to know Jesse better … while still having Tyler on the mind. And things will go from bad to worse when Dr. Maxfield "puts a plan in motion that will change everything."
Catch the new season 5 episode of "The Vampire Diaries" on the CW on Thursday, Oct. 24, at 8 p.m. Watch the promo video for episode 4, "For Whom The Bell Tolls," below and check out the photos in the slideshow.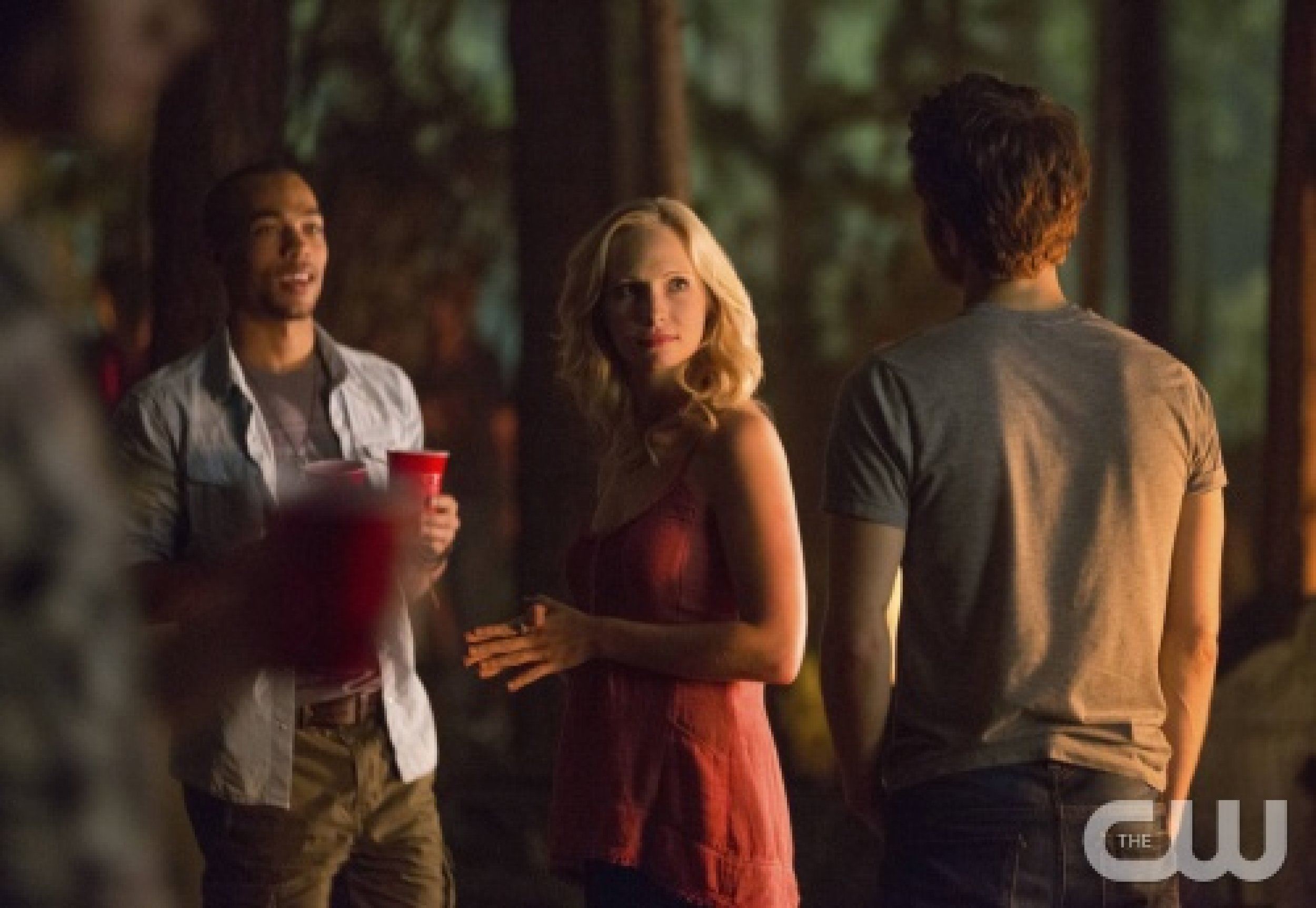 © Copyright IBTimes 2023. All rights reserved.