'Vampire Diaries' Star Michael Malarkey Reveals Nina Dobrev's Dangerous Stunt From His First Season On Set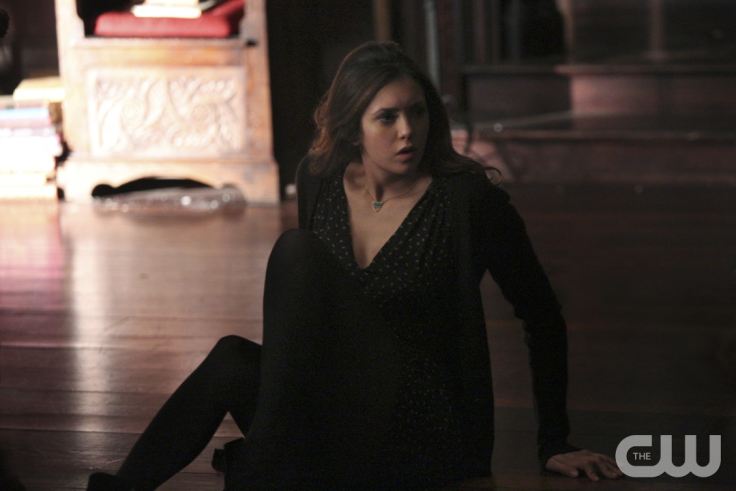 "The Vampire Diaries" Season 6 DVD will take fans inside personal moments from Nina Dobrev's final season on the CW drama. Several actors said goodbye to the actress, who played Elena Gilbert, in a video segment by going back to the very beginning. Michael Malarkey revealed that Dobrev showed her daredevil side shortly after he joined the show in Season 5.
"One time we were filming 'Man on Fire,' [an episode in] Season 5, and we have a kind of fight scene," Malarkey, who pays Enzo, recalled in Entertainment Weekly's exclusive clip from the DVD. "Nina whispered in my ear right before the take, 'Actually throw me.'"
If Dobrev whispered it like a secret, she was probably supposed to let a stunt double do the scene. But the former gymnast loves to be involved in the action, and she takes it very seriously, according to co-star Candice Accola.
"One of the things I've always loved doing with Nina are the fight scene, 'cause she takes it just as seriously as I do," Accola, who plays Caroline, says in the video.
"Nina's our Queen Bee," Malarkey added. "You know, she's gonna be missed greatly."
Apparently, Dobrev often did her own stunts without any warning. "If I was a stunt performer on our show, I would probably be a little frustrated because their whole job is to come to set and get to do the big cool crazy fun stuff, and I'll usually ask John [Copeman, stunt coordinator] if I can do something," Dobrev told Entertainment Weekly in 2013. "If they say no, I'll kind of do it anyway, and then apologize later and be like, 'Oops I forgot that I wasn't supposed to do that!' [Laughs] It's always easier to ask for forgiveness than for permission."
There might be a little less danger without Dobrev on set, but there will be plenty of stunts for the other actors to attempt in "The Vampire Diaries" Season 7. Without Elena, the show will focus on Stefan (Paul Wesley), Damon (Ian Somerhalder), Bonnie (Kat Graham) and Caroline. "In terms of the show focusing on a single character, we are going to shift from that," Plec explained to Deadline. "We finally have an opportunity to show off the ensemble and make them feel more like the stars of their own show."
"The Vampire Diaries" Season 7 premieres on The CW on Thursday, Oct. 8, at 8 p.m. EDT. "The Vampire Diaries" Season 6 DVD hits stores on Tuesday.
© Copyright IBTimes 2023. All rights reserved.