Vampire Skeletons Discovered In Bulgaria With Iron Rods Pierced Through Chests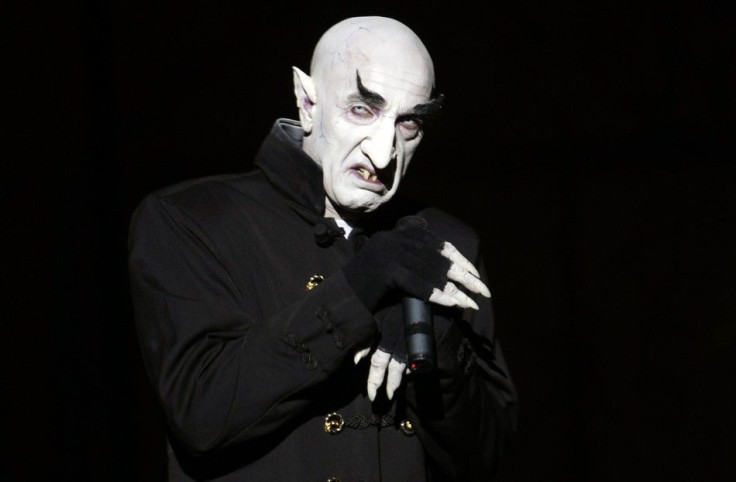 Are vampires real? Possible vampire skeletons from the Middle Ages were recently discovered in Bulgaria, adding fuel to the idea that there were real-life vampires before the days of Sookie and the Twilight films.
Two skeletons were found during an archaeological dig in Sozopol, a town on the Black Sea, and estimated to be around 800 years old. The skeletons had iron rods pierced through their chest -- a classic tactic used to kill vampires in the movies.
Bozhidar Dimitrov, head of Bulgaria's national history museum, said the burial ritual was also common in Bulgarian villages. The rods, made of wood or iron, were plunged through the chests of the dead bodies so they wouldn't terrorize the villages at night, the Daily Mail reported.
The two vampire skeletons discovered recently are not the only examples of the possibility of real-life vampires. Similar discoveries have been found in Bulgaria, Dimitrov said.
I do not know why an ordinary discovery like that became so popular. Perhaps because of the mysteriousness of the word 'vampire,' he told the Daily Mail. These people were believed to be evil while they were alive, and it was believed that they would become vampires once they are dead, continuing to torment people.
The vampire rituals are not just confined to Bulgaria. Similar traditions were practiced in Serbia and other countries in the Baltics, archaeologist Peter Balabanov told Australia's Herald Sun.
Vampires are most associated with Romania, with the seminal vampire being the real-life Vlad the Impaler in the mid-15th century.
Vlad the Impaler probably caused more rivers of blood to flow than any other tyrant in the history of the world, says the vladtheimpaler.com website.
Vlad was the origin of the vampire legend, which has only grown in recent times, spawning vampire-themed films and movies, including True Blood, the Twilight films and abooks and The Vampire Diaries.
© Copyright IBTimes 2022. All rights reserved.
FOLLOW MORE IBT NEWS ON THE BELOW CHANNELS