'Vanderpump Rules' Star Katie Maloney On Friendship With Raquel Leviss: 'Not Meant To Be'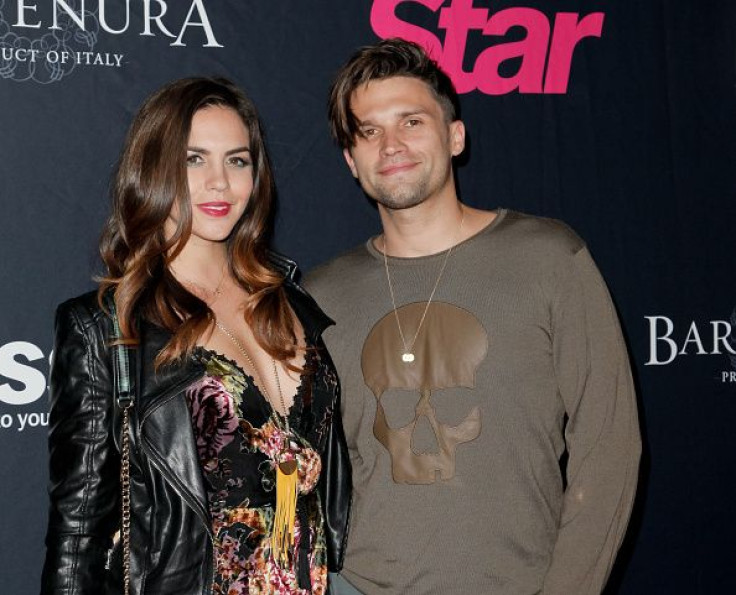 KEY POINTS
Katie Maloney said she tried to make her friendship with Raquel Leviss work
Maloney said she and her "Vanderpump Rules" co-star just didn't click
Maloney is good friends with her ex-husband, Tom Schwartz, who got linked to Leviss
Katie Maloney got candid about her friendship with her "Vanderpump Rules" co-star Raquel Leviss.
Maloney and Leviss, who got linked to her ex-husband Tom Schwartz, are not friends. The "You're Gonna Love Me" podcast host spoke about her relationship with Leviss ahead of the premiere of "Vanderpump Rules" Season 10.
"Nowhere. I stand far away," she told Us Weekly at SUR Restaurant & Lounge in West Hollywood Tuesday. "That's where I stand."
She explained that she had "tried" to make it work with her castmate. However, their relationship didn't click.
"Some things are just not meant to be," Maloney added. "And our friendship is probably one of them."
Leviss and Maloney's tension began last year when Maloney split from Schwartz after being together for over a decade. Five months following their separation, the TomTom co-owner reportedly got cozy with Leviss at Scheana Shay and Brock Davies' wedding.
Leviss, who split from ex-fiancé James Kennedy in January 2022, previously told Us Weekly that she and Maloney were not "on the best terms" after the alleged hooking-up incident.
"I can't speak for her, but I'm just keeping my distance and letting her work out her feelings," she said at the BravoCon in October 2022. However, she said she's "good friends" with Maloney's ex-husband.
"I feel like [our breakups] kind of brought us together as friends, and we've been able to support each other. I wasn't expecting that friendship to blossom, but I'm happy it did," Leviss explained.
The two women got into a social media feud last year after Leviss was spotted wearing a TomTom hoodie. The snap was shared on Instagram and Schwart's ex-wife left a cryptic comment.
"She a fan girl. Started as a fan of the show and now a fan of the tom's," Maloney commented.
Raquel responded to Maloney's comment on her photo, admitting that she was a fan and was there to support the business.
"I admit... I am a fan of the Tom's. I'm definitely a fan of the restaurant ... best vibe, food and drinks in WeHo in my opinion. But I'm also a fan of Tom Schwartz and Tom Sandoval!! Here to support their business endeavors," Leviss replied.
Maloney and Schwartz announced their separation on Feb. 12, 2022. She filed for divorce in March, and they finalized it in October of the same year.
In the same month, Leviss gushed over her flirty connection with Schwartz.
"I think he's cute. I feel like we have a little flirty, friendly connection that's lighthearted and fun," Leviss told Page Six at BravoCon 2022.
"He's a very sweet guy, obviously, and easy to talk to," she added. "It's just very nice to have a friend in my corner."
At the time, Schwartz acknowledged there was potential in his connection with Leviss. He wasn't sure if it was platonic, but it was something he hadn't seen before.
"I was so caught up in my own little world, and I was married [to Maloney]," he said on Shay's "Scheananigans" podcast. "I never took time to get to know Raquel."
As for Maloney, though her relationship with Leviss wasn't good, she remained amicable with her ex-husband.
"I have a history with Tom and we have dogs, so I was a little bit more keen to try to repair and work through [everything]," she explained. "We're trying to figure out where the sweet spot is in our friendship that we can remain in each other's lives, remain friends, but it's not causing too much rift and all of that."
"Vanderpump Rules" Season 10 premiered Wednesday.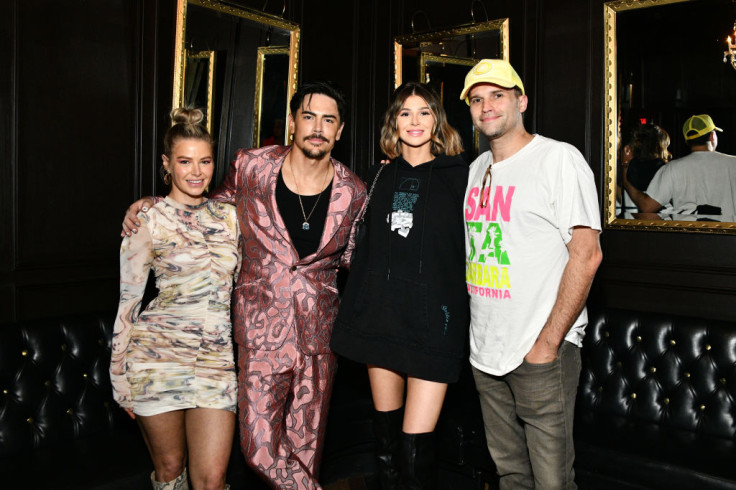 © Copyright IBTimes 2023. All rights reserved.