'Vanderpump Rules' Stars Katie Maloney And Tom Schwartz Confirm They're Headed For Divorce
"Vanderpump Rules" stars Katie Maloney and Tom Schwartz are headed for divorce. The couple announced their decision to end their marriage on their respective Instagram pages Tuesday night, only weeks after rumors of their split emerged.
Maloney explained in her post that she never thought she would have to make such an announcement but felt it was important to be open about her life with her followers. "After 12 years on an adventure through life together, Tom and I are ending our marriage," she wrote.
"This ending is not met with resentment or animosity, no sides to choose. We have deep admiration for one another that will always remain and we cherish our friendship. Although we may be on different paths we will continue to love and support one another's happiness," she added.
Schwartz also confirmed in a lengthy statement that he and Maloney are parting ways. However, he said he'd rather say they are separating than divorcing because the reality is "too painful."
"Well this sucks," he wrote. "How am I supposed to capture 12 years of love in a f--kin canned Instagram caption. What picture am I supposed to use? Is there a go-to break up font?"
"Wanted to clear the air on some rumors floating around. Katie & I are separating. I'm not ready to use the 'D' word bc it's too painful. Yes, my heart aches but I'll be ok. Not looking to evoke any sympathy here. I'm not the victim. Not gonna write too sad a song. Fully respect Katie's decision and we've had healthy, productive conversations about it," he continued, noting that it would be "far sadder if she decided to stay with me whilst not happy."
He also wrote that instead of asking their followers to respect their privacy, he would like to ask them to be kind, saying it's "a little tone deaf" to ask for privacy when they're part of a reality TV show. Schwartz also explained that despite their split, there's no anger or bitterness between them and he still has so much love for Maloney.
Maloney and Schwartz legally tied the knot in 2019 after several years of dating. Rumors that their marriage was on the rocks started to circulate earlier this month when Maloney posted a photo of herself without her wedding ring.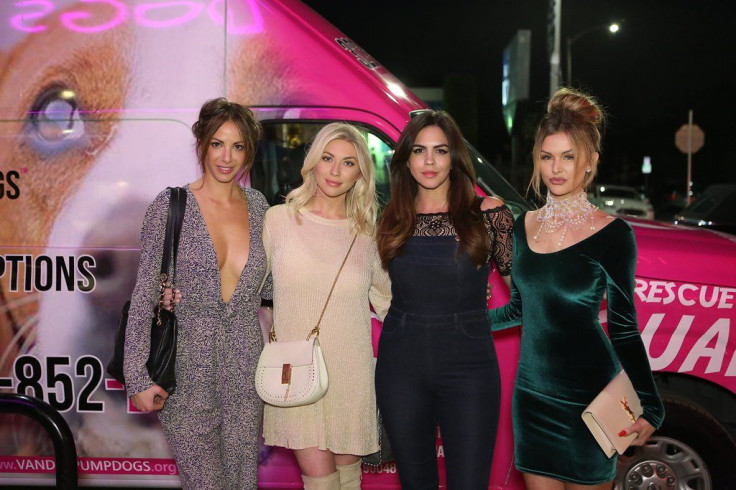 © Copyright IBTimes 2023. All rights reserved.