Vanessa Hudgens Back Into Dating 10 Months After Austin Butler Split
KEY POINTS
Vanessa Hudgens shared a photo of herself holding a pink rose on Instagram
Hudgens hinted that she's back into the dating game in her social media post
The "Princess Switch" star's fans praised her photo because she looked stunning in the shot
Vanessa Hudgens is opening her heart again by going on a date 10 months after her split from Austin Butler.
Hudgens has been single for almost a year, but she's back into the dating game. The "Princess Switch" star took to Instagram on Saturday and shared a photo of herself holding a pink rose while looking straight at the camera.
"Date night," she wrote in the caption with a pink heart emoji.
The post was flooded with comments from her followers and fellow celebrities. They praised her with many commenting, "beautiful," "stunning," "cutie," "gorgeous," and "queen." Some also left a smiling face with heart-eyes emoji.
Meanwhile, some asked who she was going out with because she didn't drop a name in the caption.
"With whooo?" one wrote.
"With Zac?" another commented referring to her ex-boyfriend and "High School Musical" on-screen partner Zac Efron.
"And it's not with me?" another fan jokingly wrote.
One of her followers also praised Hudgens for the "Princess Switch" sequel that Netflix released last week. The netizen was very happy with the movie and made sure she was aware of it.
"'Princess Switch' sequel was good. Fam enjoyed it!" the fan wrote.
Many of Hudgens' fans were very impressed with "Princess Switch: Switched Again" because she successfully played three characters — Lady Margaret of Monternero, baker-turned-princess Stacy De Novo, and Margaret's spitting image cousin, the blonde-haired Fiona — perfectly. In fact, many Twitter users were convinced that Hudgens deserved an Oscar for the movie.
"I take it back, the 'Princess Switch: Switched Again' is the greatest Christmas film ever and Vanessa Hudgens deserves an Oscar for her performance as Fiona," one Twitter user wrote.
"Vanessa Hudgens killed it in 'The Princess Switch.' Hope she gets 3 times the pay and 3 Oscar nominations," another fan tweeted.
Meanwhile, Hudgens said it was very confusing and after a long day of filming she felt that her brain was fried. When asked about "Princess Switch 3," Hudgens hinted that it was already in the works but made it clear that she won't be playing four characters because three was already their "max."
"We're already at max outrageous here with three characters, we're just going to keep it at that," she told Entertainment Tonight. "And I would 100% lose my mind if I tried to add another me, even though it would probably be Scottish [and] I love that accent and it would be a great excuse to master the Scottish accent. But no, that's not happening."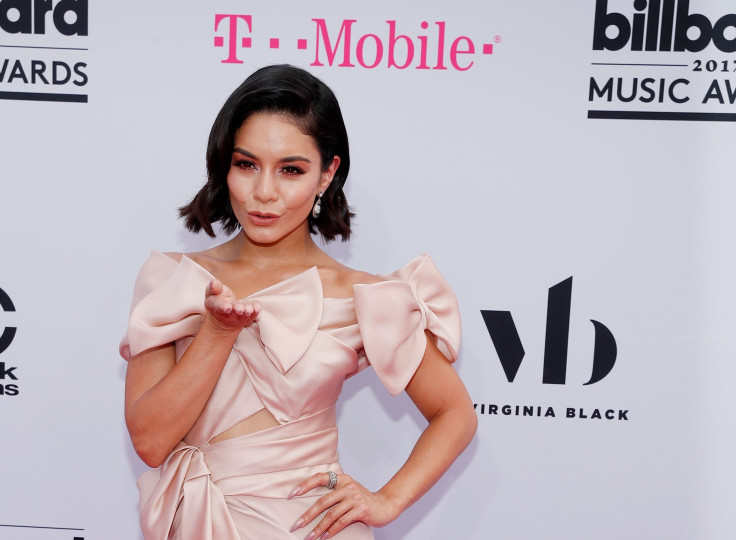 © Copyright IBTimes 2023. All rights reserved.