Vaping Health Crisis: Trump Administration May Ban Flavored Vaping Liquids
As concerns mount over the negative health consequences of e-cigarettes, President Trump announced Wednesday that he would move to ban the sale of flavored vaping products. As these sorts of vaping liquids are thought to disproportionately attract young users, a ban would be pursued in an effort to discourage teens and kids from picking up the potentially dangerous habit.
Meeting with health policy advisors, Trump said that he and his administration "have to do something about it," in reference to the ongoing vaping issues facing the country. The Center for Disease Control (CDC), which has been tracking cases of severe lung disease possibly linked to vaping, will soon be putting forth guidelines on how to remove flavored e-cigarette products off the market, according to Secretary of Health and Human Services Alex Azar.
This process could potentially take months to complete, according to USA Today.
The CDC has so far discovered roughly 450 cases in the U.S. of severe lung disease that were potentially linked to vaping. As of Tuesday, six patients have died from these illnesses, the most recent being a 50-year-old woman from Kansas. The exact cause of these conditions is unclear but health professionals believe that they may be linked to the use of vaping liquids containing nicotine or cannabis.
First lady Melania Trump has also publicly expressed concern over the use of e-cigarettes.
"I am deeply concerned about the growing epidemic of e-cigarette use in our children," she tweeted Tuesday. "We need to do all we can to protect the public from tobacco-related disease and death, and prevent e-cigarettes from becoming an on-ramp to nicotine addiction for a generation of youth."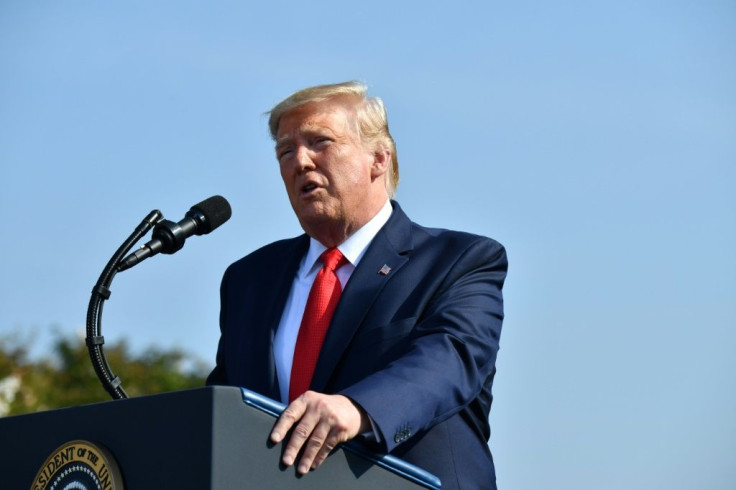 © Copyright IBTimes 2023. All rights reserved.