Vatican Probes Decades Of Sexual Child Abuse In Legion Of Christ Order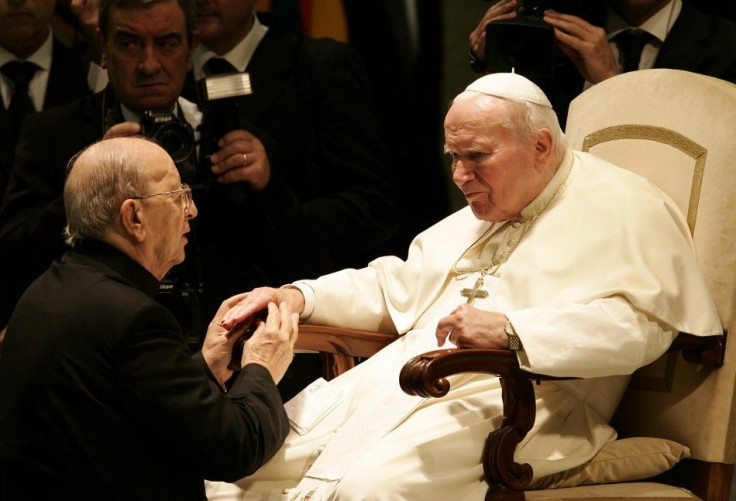 The Vatican is investigating seven priests from the Legion of Christ religious order over charges of sexual abuse of minors that go back several decades.
The investigation comes six years after the order's founder Marcial Maciel was denounced by the Vatican over multiple incidents of sexual abuse of minors and seminarians carried out over 30 years.
The order had previously claimed that Maciel's actions were an isolated case, but later admitted that alleged incidents of sexual abuse had spread beyond the founder.
Over the past few years, in several countries, the major superiors of the Legion of Christ have received some allegations of gravely immoral acts and more serious offences ... committed by some legionaries, the Legion said in a statement to the Associated Press.
According to the statement, one of the cases is recent, while the others date back to several decades ago.
The investigation is being conducted by the Congregation for the Doctrine of Faith, the Vatican department which deals with all cases involving sexual abuse.
The cases were identified by the Church following an earlier investigation initiated in 2009, a year after the order's disgraced founder Maciel died.
In 2010, Pope Benedict XVI said the order needed to be purified, the BBC reported, and appointed a special envoy to head the order, placing it under direct Vatican control and beginning a process of reform.
That same year, the Legion issued a statement acknowledging the crimes of its founder, while saying it was his God-given purpose to found the order.
For His own mysterious reasons, God chose Fr. Maciel as an instrument to found the Legion of Christ and Regnum Christi, and we thank God for the good he did, the statement read. At the same time, we accept and regret that, given the gravity of his faults, we cannot take his person as a model of Christian or priestly life.
© Copyright IBTimes 2023. All rights reserved.