Victoria Justice Upset Over Stolen Semi-Nude Cell Phone Photos; Nickelodeon Star Lashes Out On Twitter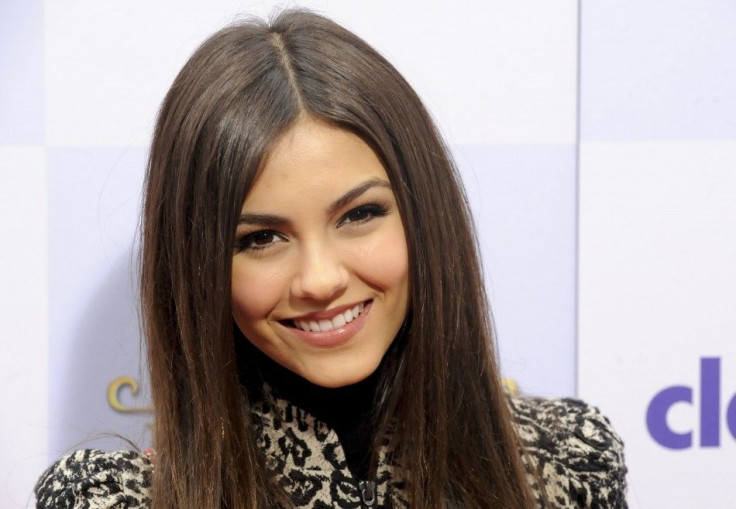 Stealing is not cool: at least that's the message Nickelodeon star Victoria Justice is spreading after semi-nude photos of her were leaked to the Web on Friday.
The actress and singer is seeking, well, justice, after a hacker stole personal racy pictures.
"Hacking & stealing is NOT COOL. #RespectPeoplesPersonalProperty #Karma," the "Victorious" star said Friday via after several somewhat risqué photos of her in a less-than-contemporary bathing suit were uploaded to the Internet.
Justice, 20, also tweeted the website that posted the four personal photos: "@oceanup I would never post a picture of myself like that. I'm not taking this lightly & I will find out who stole my private property."
OceanUp.com is a website dedicated to "latest in up-and-coming celebrity news, youth-centric trends and teen gossip."
After the site got wind of Justice's umbrage over the photos, it posted her response and also removed the images from their site "as per request!"
The original headline on the celebrity site read: "Victoria Justice SEXY SWIMSUIT Photos."
OceanUp.com readers mostly commented on her 1980s-style leotard/bathing suit and how it was shocking to see the Nickelodeon star in such a sexualized manner.
Justice said the photos were meant to be a joke and not for the public to see since they were apparently stolen from her cell phone. She also maintained they were not as "sexy" as OceanUp.com talked them up to be.
She sent a tweet to the celebrity site, which has since been deleted by the star:
@OceanUp My phone was stolen & some1 leaked this. Wasn't meant to be "sexy", I took this as a joke cuz I look like an 80s aerobic instructor.
The Nickelodeon star has maintained a squeaky-clean image up until now. She recently attended the opening of a media center Ryan Seacrest's foundation built at the Children's Hospital of Orange County, Calif.
© Copyright IBTimes 2023. All rights reserved.