Victoria's Secret: Monarch's Old Bloomers Sold for $15,245 (Photo)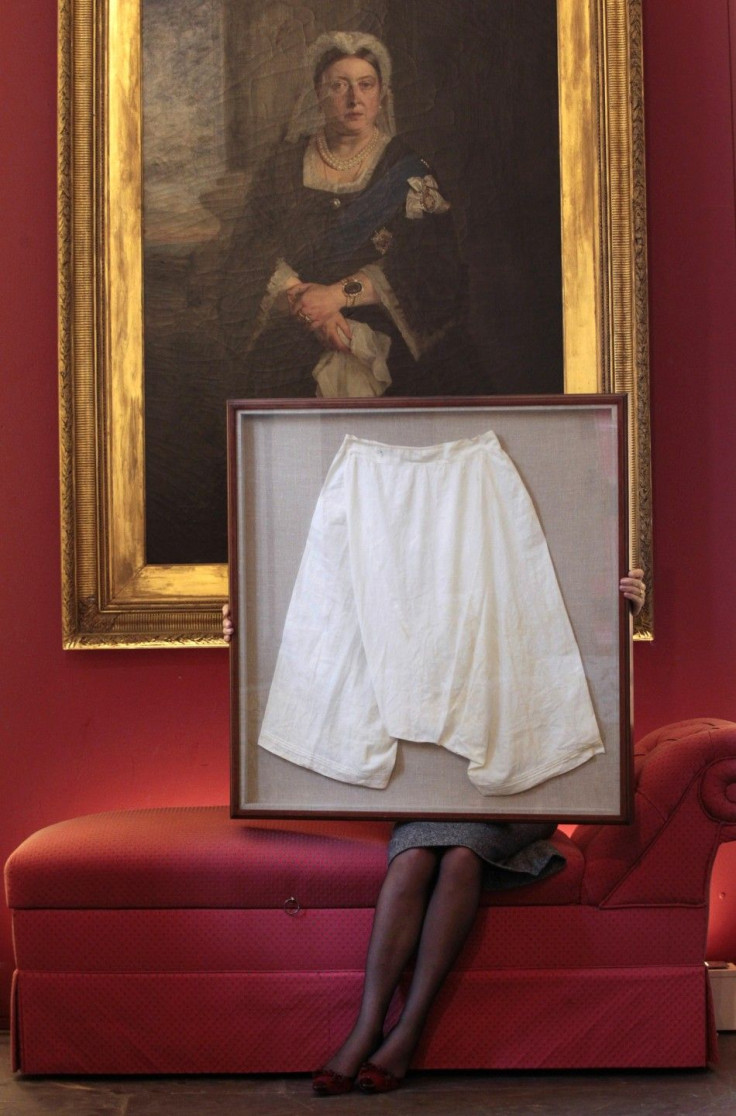 An 1860s waist knickers worn by Queen Victoria were sold for $15,245, making them the costliest old bloomers to date.
The pair of silk bloomers has been auctioned at a price almost three times the pre-sale estimate.
Apart from this, a painting of the monarch was also auctioned for $2,32,705 at Edinburgh auction house Lyon & Turnbull.
'People who collect royal memorabilia from the Victorian era see underwear as the crowning glory in their collection, the Daily Mail quoted Philip Gregory, spokesman for Lyon & Turnbull.
Earlier, in 2008, it was reported that a pair of Queen Victoria's bloomers with a 50-inch waist sold for 4,500 pounds.
© Copyright IBTimes 2023. All rights reserved.