Video: Adele Sweeps 2016 BRIT Awards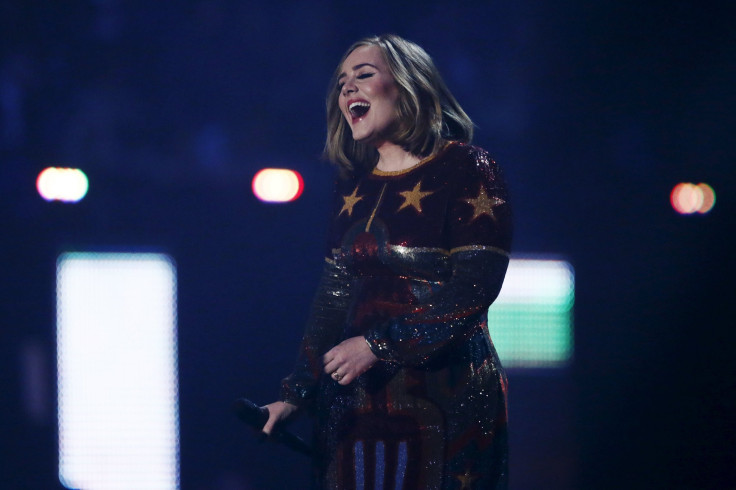 Singer Adele steals the show at the 2016 BRIT Awards in London, making a triumphant return to the star-studded ceremony as she picks up four trophies.
British singer Adele stole the show on Wednesday evening (February 24) at the 2016 BRITAwards in London, making a triumphant return to the star-studded ceremony as she picked up four trophies, including the coveted "album of the year" award. The BRIT Awards, held in London's O2 arena, are the mainstream British music industry's most prestigious awardsceremony, having been held every year since 1982.
Adele's "25" album missed out on a Grammy nomination because its November release date made it ineligible for this year's awards, so the BRITs gave the British songtress her first major award show recognition for her third studio album, which became the best-selling album of 2015. The London-born singer also scooped awards for best British female, best British single, and the "BRITs Global Success" award. She was the only artist or group to receive more than one award at the ceremony.
After a shaky and out-of-key performance at the Grammys earlier in the month, after which Adele said she cried all day, she closed the show with an accomplished rendition of "When We Were Young", a song from "25", having changed into a star-spangled glittery gown before her performance. Adele also said she wanted to "publicly support" American pop star Kesha, who claims that her former music producer, "Dr. Luke", raped and emotionally manipulated her.
A judge ruled last week that Kesha could not be released from her six-album recording contract with Sony Music.
© Copyright Thomson Reuters 2023. All rights reserved.