Video Ads Won't Save Digital Media From The 'Clickpocalypse' — But Selling Time Just Might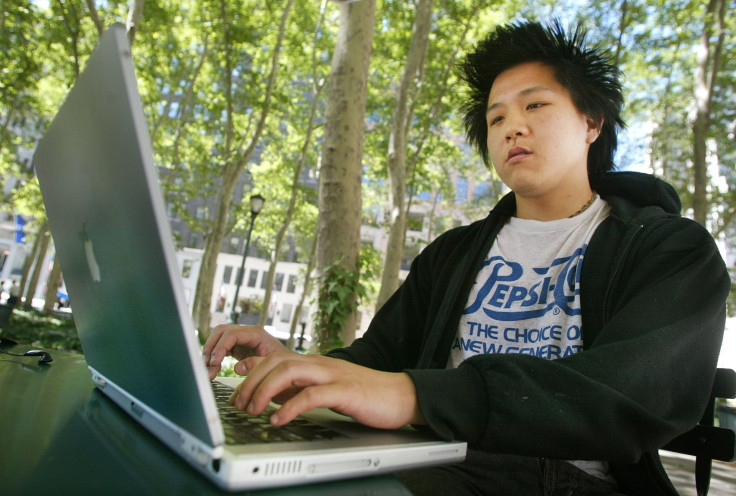 If you're someone who gets news on the internet, you may have noticed a lot more videos tacked onto the stories you read every day.
The explanation for this is simple. It's not that every digital publisher, deep down, always wanted to be a television company. It's that publishers are struggling to make money, and video advertisements fetch much higher prices per impression than the banner and display ads publishers previously depended on.
This sprint toward video is just the latest leg of a race to the bottom, fueled by an industrywide reliance on a terrible advertising currency. Digital publishers have been attempting to prop up the prices of their ads since the first banner ad was sold 20 years ago, but because of an excess of inventory, fraud and questionable business practices, their efforts have been unsuccessful. The amount of money spent on desktop display advertising, once one of the bedrocks of the digital economy, has declined in each of the last three years, according to the Interactive Advertising Bureau, even as overall spending on digital advertising has increased year after year.
Advertisers, especially brand advertisers, never liked the impression as a digital currency, either. What advertisers want is people's attention, and a growing number of advertisers are now buying it with currency they think measures it much better: time.
"[Brands] have been stuck optimizing to the wrong metrics," said Jonah Goodhart, the CEO of Moat, a digital analytics company that provides measurement for time-based campaigns.
Rather than paying for a set number of impressions, a growing ecosystem of publishers, ad agencies and advertising technology companies are allowing advertisers to buy ad campaigns that pay publishers for the amount of time readers are exposed to their ads. And while time-based buying remains a fringe idea at the moment, its earliest adopters have liked what they've seen.
"When you buy impressions, nobody knows if that impression is engaged, or even seen," said Mibbie Majors, the media planning manager at the business analytics software company SAS. "With time-based buying, at least we know it's being seen. If it leads to a click, we know it leads to a true click."
SAS recently executed its first time-based campaign when it bought some ad space with the Financial Times, and Majors said it intends to buy more this way. The company joins a diverse group of advertisers — from BP to BMW, from Microsoft to the San Antonio Tourism Board — that have begun buying this way.
Viewed from a distance, doing business on time makes sense for a lot of reasons. For one thing, it reintroduces the concept of scarcity. Instead of buying and selling against a limitless ocean of desktop and mobile page views, you are doing business using the finite hours in a person's day.
For another, it gets digital media one step closer to competing with TV. Digital publishers such as BuzzFeed are still years away from actually siphoning money out of the TV ad market, but a 30-second digital ad currency would at least give digital publishers the chance to begin comparing the lift they offer to the lift offered by a TV show.
"It's still apples to oranges," Shenan Reed, the president of digital, North America, at the media agency MEC Global, said of comparing the hallowed 30-second TV spot with a hypothetical 30-second digital display. "But at least you're talking about fruit."
Still, a number of hurdles remain. For example, there is no standard metric for buying and selling on time. Webspectator, a time-based display advertising network that counts Condé Nast and Forbes among its members, sells ads in five-, 10- and 20-second chunks; the Financial Times sells on cost per hour (CPH); Parsec, a mobile advertising technology company that sells a "politely interruptive" time-based mobile ad product called Sled, allows buyers to bid by the second (IBT Media is a Parsec client).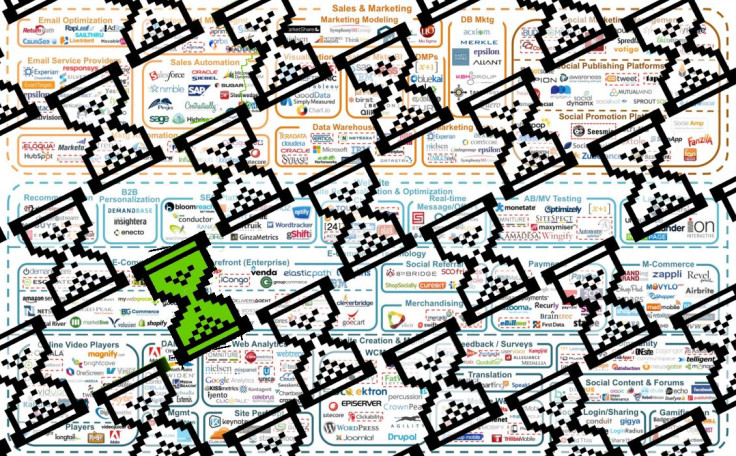 Although there's space in the market for lots of different kinds of time-based ads, a baseline will have to be set before major dollars flow in. "You can't trade billions of dollars on a random thing," Joe Marchese, the CEO of ad technology company True[x], said at a time-based event last month. "You need a commodity price."
And while a growing number of media agencies are set up to bill their clients for time-based ad buying, many of them don't yet know what time-based inventory is best used for: Do you simply pour your old display budget into time-based campaigns? Do you mix and match?
Just getting time-based buying into the mix as a known commodity would constitute a major victory. "If you take an advertiser like Toyota, they have three classes of spend," explained John McCarus, who recently served as chief strategy officer of Federated Media. "Seventy percent is what they know works, 20 percent is what seems like it's working and then 10 percent is completely experimental."
McCarus added, "For a lot of these advertisers, it's about getting digital [spending] from the 10 percent bucket into the 20 percent bucket."
Of course, the people in this time-based camp are confident that once more testing gets done in the space, the results will speak for themselves. "We only get paid when people spend time with ads," Parsec founder Marc Guldimann said. "Once it becomes possible to quantify the different kinds of attention, the good kinds are going to sing."
Publishers are surely hoping that they do. Being able to earn more meaningful sums from their written content, and maybe pare down the number of ads on every page, would be a godsend.
All they need is for enough advertisers to give them the sign. "I think the way the digital landscape works is, once it catches on, that fire spreads," said Majors at SAS. "Once money starts talking, it starts becoming a must-have."
FOR FREE to continue reading
✔️ Unlock the full content of International Business Times UK for free
offer available for a limited time only
✔️ Easily manage your Newsletters subscriptions and save your favourite articles
✔️ No payment method required
Already have an account?
Log in
© Copyright IBTimes 2023. All rights reserved.