Video Goes Viral Of New Jersey McDonald's Brawl, Shows Teens Pepper Spraying Employees
A video has gone viral of a melee Saturday between four teenage girls and McDonald's employees in Atlantic City, New Jersey. The video shows one woman pepper spraying the employees.
The bystander's video shows a woman behind the counter and throwing objects and later pepper sprays a security guard.
The fight, which took place at about 12:30 a.m., is still under investigation, according to Sgt. Kevin Fair of the Atlantic City Police.
See the video below (WARNING: It contains strong language).
The four arrests included three 17-year-old women and a 21-year-old man charged with criminal mischief and disorderly conduct.
Restaurant owner Anthony Mack reacted in shock to the incident.
"They came in and, simply put, they attacked [a female employee]. Just walked right behind the counter. How bold can you be? They walked right behind the counter and attacked her," Mack told the Press of Atlantic City.
"In all my years of business, I've never seen anything like that. I've never seen anything like this in my life," he said.
There have been similar incidents at McDonald's in recent years. In March 2015, a 16-year-old woman was arrested after a brawl in Brooklyn, New York. A bystander shot the video, which went viral.
As recently as January, a customer at a McDonald's in Florida was caught on camera grabbing an employee and trying to pull her over a counter.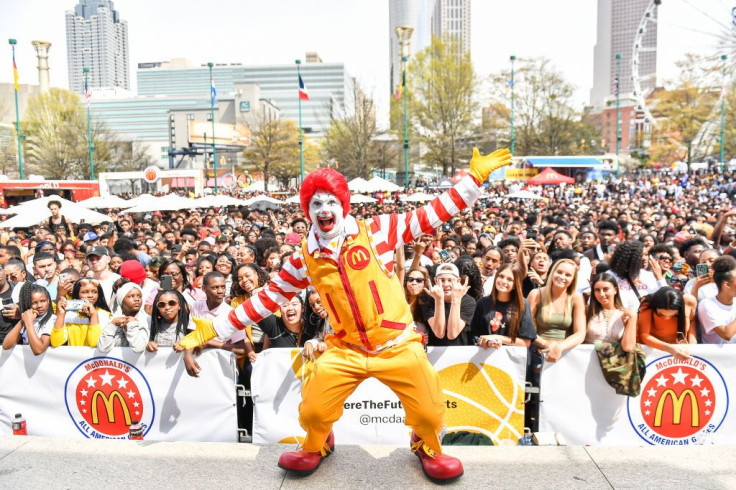 © Copyright IBTimes 2023. All rights reserved.